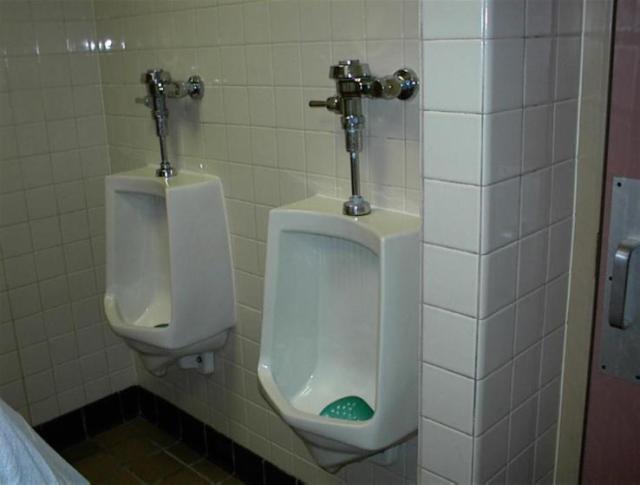 This picture was submitted by JNM. This first installation is located in New Philadelphia, OH.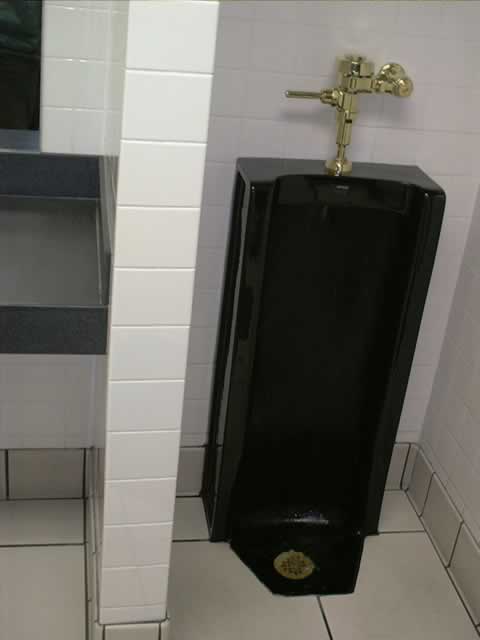 This picture was sent in by KW. He writes "This particular McDonalds has elegant decor throughout, and is situated on East Airport Freeway, in Hurst TX."
MC later informed us that "The McDonald's restaurant in Hurst, TX has closed, leaving hundreds of potential urinal vistors out in the cold."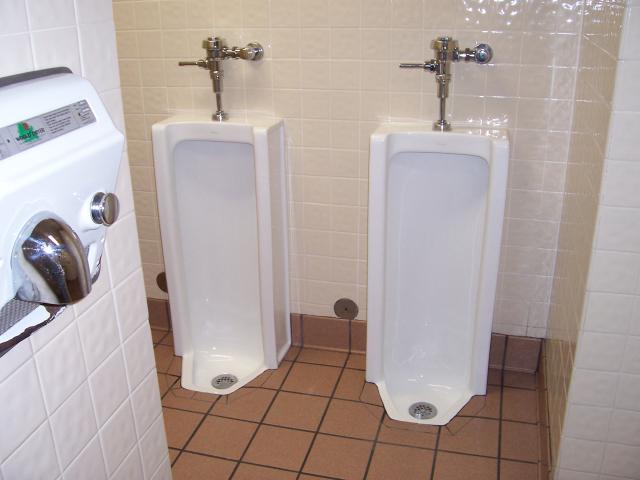 TW sent in this installation, noting: "Most of the McDonald's restaurant locations in Austin have this type of full lenghth urinals. Sone have only one, but most, like this location, on North Lamar at Rundberg, have two."
In late 2005, TW wrote in to note this about these fixtures: " I just thought I would report that the photo I sent you s few weeks ago from the McDonald's restaurant on North Is now a real collector's item as the building has recently been torn down. Their sign is still in place which leads me to believe that they are building a bigger, better(?) one on the same site. If that is indeed the case, I'll try to get a new urinal photo for the site. "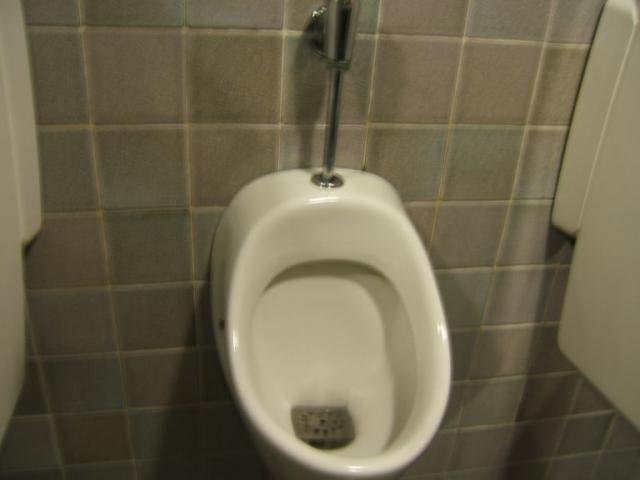 JB sent in this photograph from Brussels, Belgium in 2005.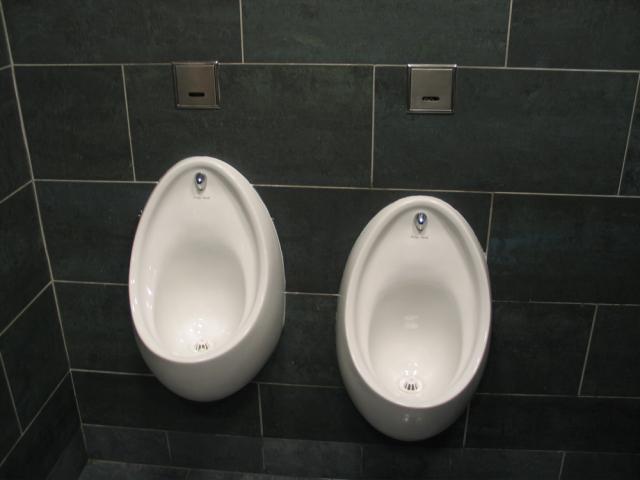 RR submitted this picture from the Arklow, County Wicklow, Ireland location in 2005.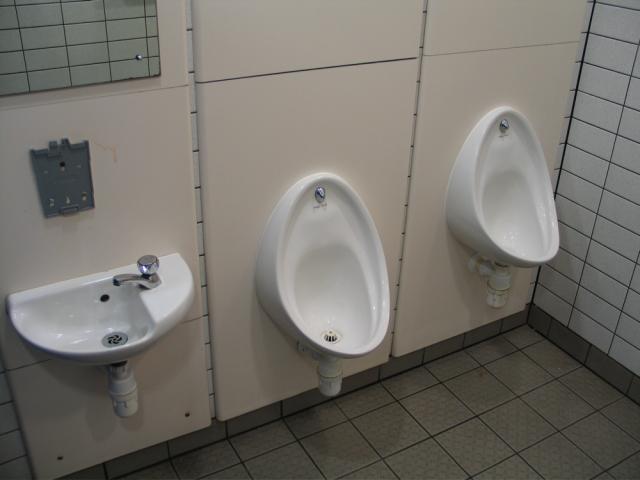 This installation, also submitted by RR, comes from Blackpool, Ireland, in Cork County.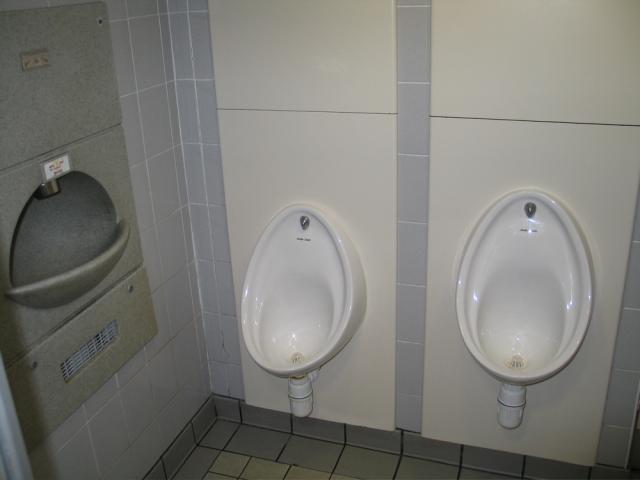 RR adds another, this one from Waterford, Ireland.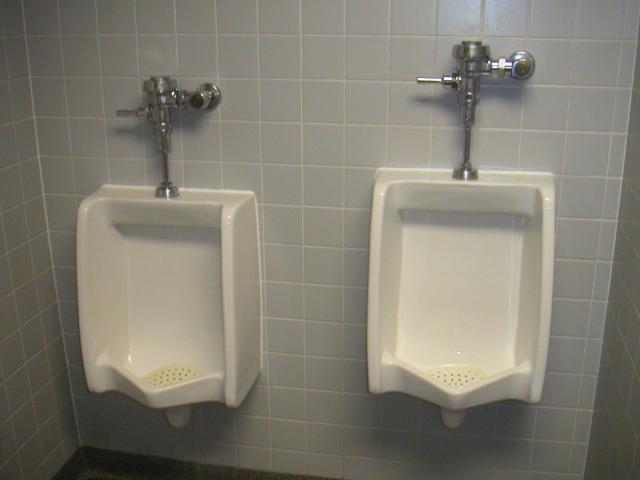 This photo was sent in by NEK from the Lincolnshire, IL McDonalds. It was taken in 2006.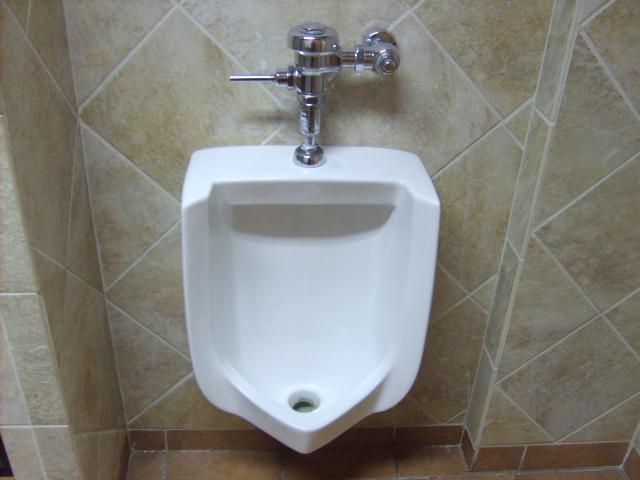 This photo was taken by AS at the Flourtown, PA store. He writes: "I use this every day that I work here. I hate my job at this place and plan to find a better job as soon as I'm done high school."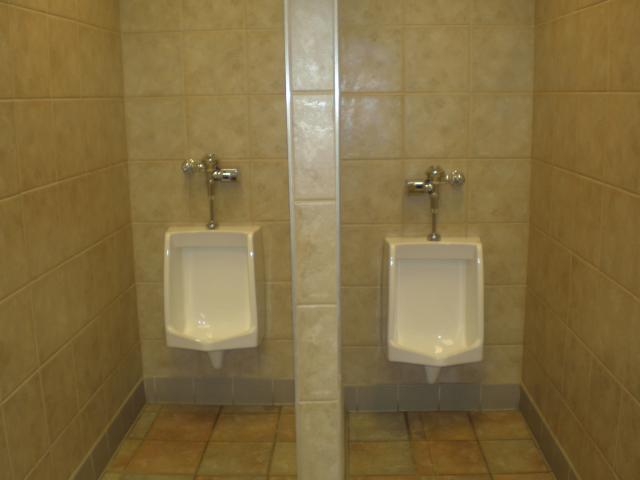 This picture was sent in by AS from Woodridge, IL. He writes: "[This restaurant is] close to I-355 in Chicago's Western Suburbs. It's home to one of the brand new 'R Gyms'."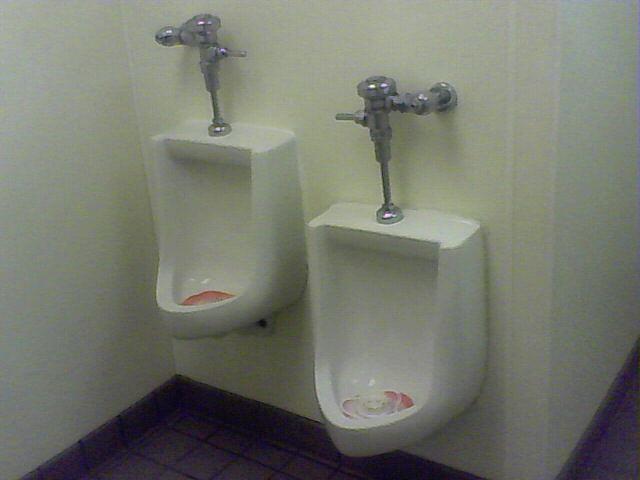 The photo above was sent in by an anonymous contributor in 2008. It comes from the Saddle Brook, NJ restaurant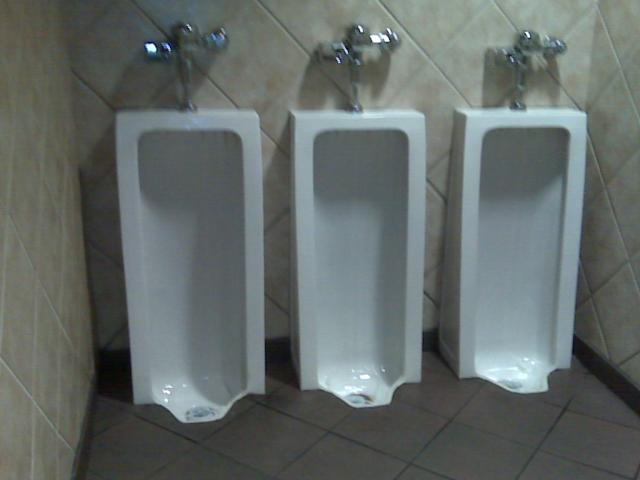 This picture was taken by SG in a McDonald's off of I-75 near Valdosta, GA in 2009.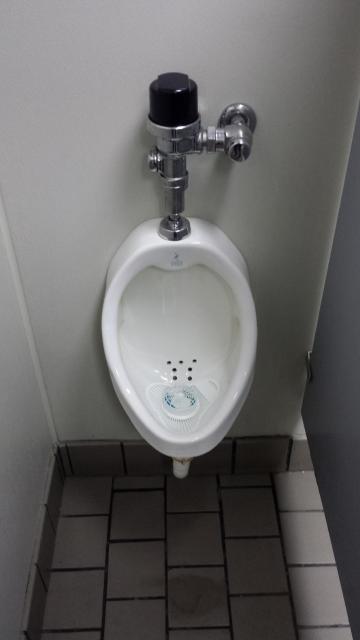 This photo from Walla Walla, WA was sent in by MrK in 2013.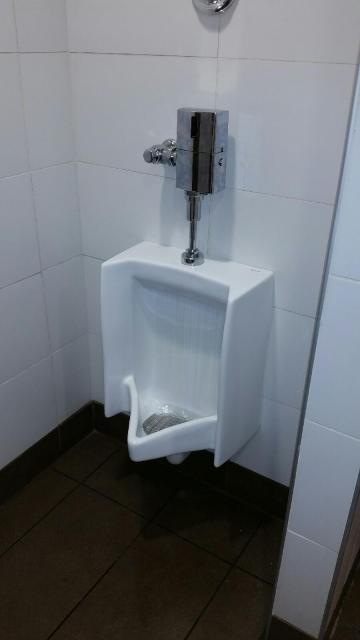 This McDonald's is located right off CA-99 in Fresno, CA. This picture was sent in by an unknown Sprint subscriber in 2015.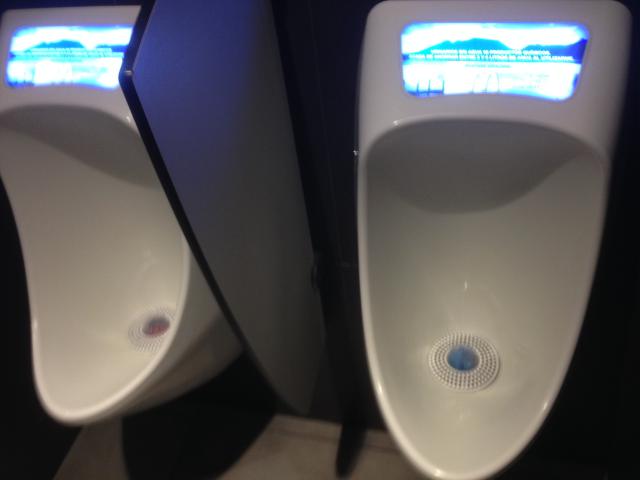 This Urimat urinal was spotted at a Barcelona, Spain McDonalds by AK in 2016.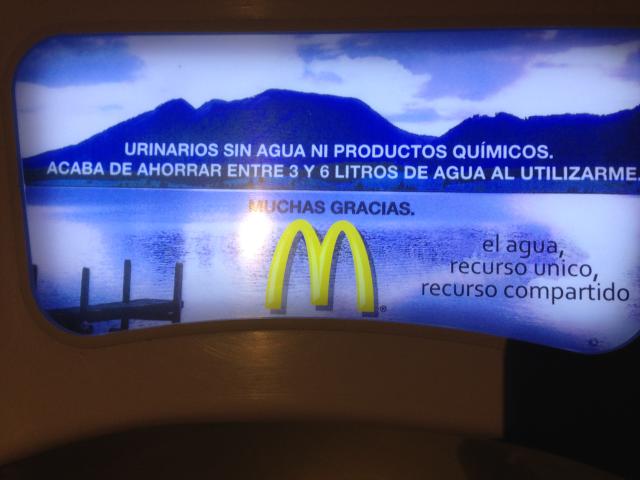 A close-up of the Urimat's video screen.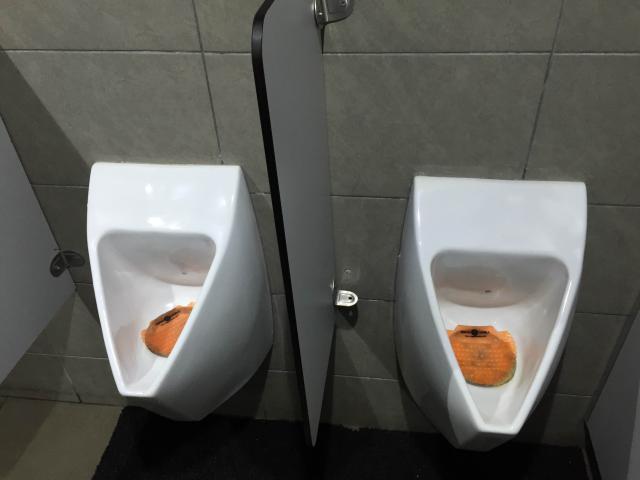 This picture was taken by UB at a McDonalds on Chumhyriet Cd in Istanbul, Turkey.