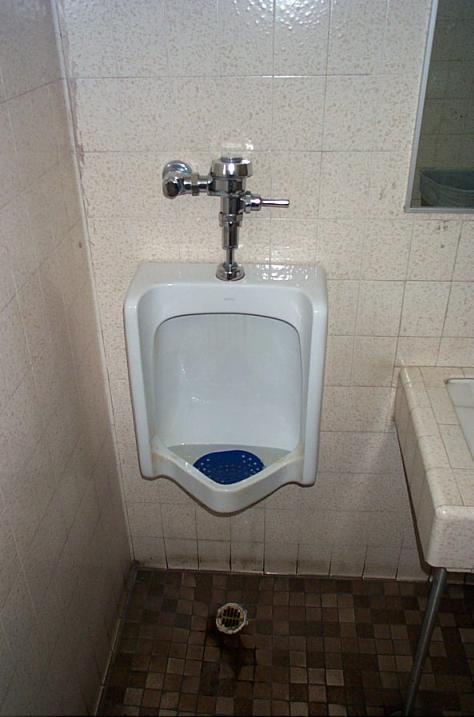 According to Wikipedia: "Atlantic Richfield Company (ARCO) is an American oil company with operations in the United States as well as in Indonesia, the North Sea, and the South China Sea. It has more than 1,300 gas stations in the western part of the United States. ARCO was originally formed by the merger of East Coast–based Atlantic Refining and California-based Richfield Oil Corporation in 1966. A subsequent merger in 1969 brought in Sinclair Oil Corporation. It became a subsidiary of UK-based BP in 2000 through its BP West Coast Products LLC (BPWCP) affiliate.On August 13, 2012, it was announced that Tesoro would purchase ARCO and its refinery for $2.5 billion."
This first ARCO was photographed in Mill Valley, CA in 2000 by a member of Urinal Dot Net staff.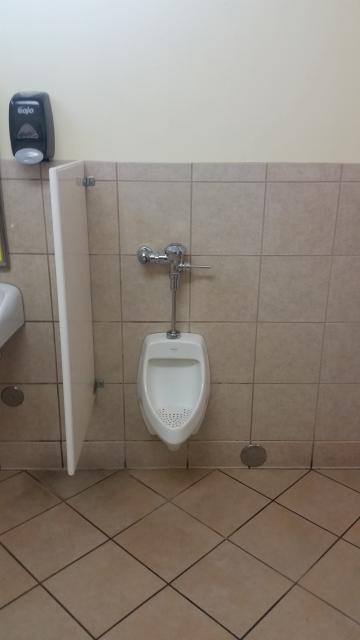 This second photo was taken at an ARCO in Placerville, CA in 2015. It was sent in by JF.