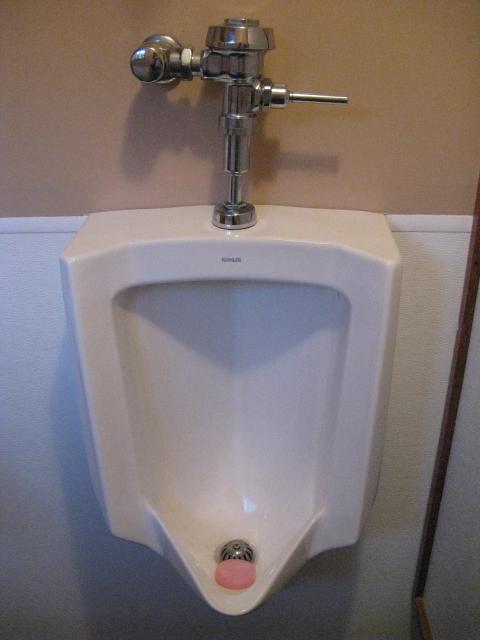 This photo was submitted by CTTF. He writes: " The Bass Lake Inn is a small bar located on the shores of Bass Lake in the countryside of northern Wisconsin. An artificial swim beach on the lake is near this was made by pouring sand onto the shores of the lake and is a popular swimming hole for the country folk in this neck of the woods.
"This bar itself has an interesting past as well. It was originally the train depot for the town of Strickland until the rail line was abandoned. This building was loaded onto logs and was moved several miles to its current location at the side of Bass Lake.
"The rail line this depot used to serve was just recommissioned and rebuilt by Canadian National at the cost of a million dollars a mile for the transport of fracking sand from sand pits in this area likely to fracking sites in North Dakota.
"This bar originally had a full length urinal fixture, but it was recently replaced with this generic wall fixture."