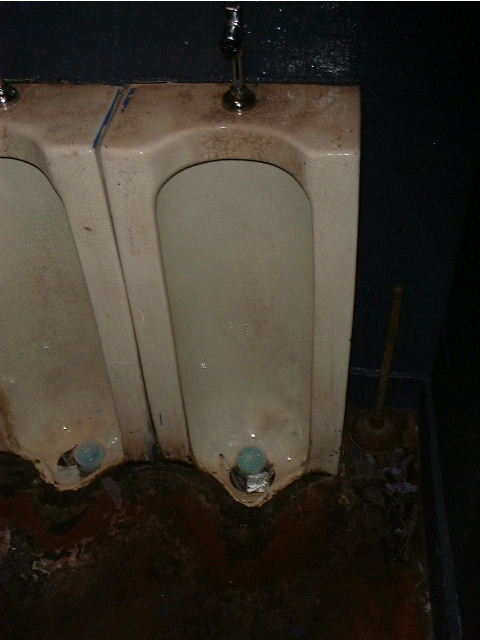 This picture was taken on 1/20/00, the first picture to be taken exclusively for this website.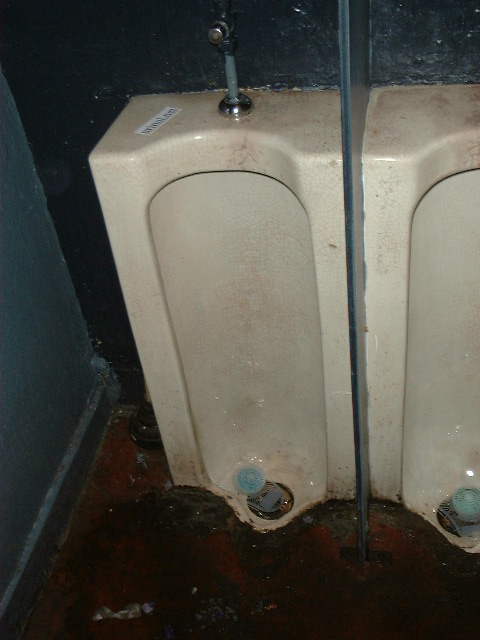 This picture was taken exactly a year later at the first Urinal Dot Net anniversary party.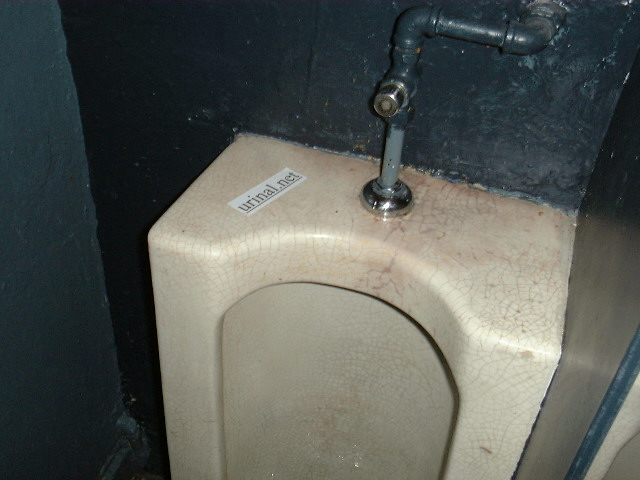 Here is the close-up of the top of the urinal emblazoned with the ever-so-hip Urinal Dot Net sticker.
Sadly, the urinals pictured above no longer exist. The bathrooms at Bohemia were remodeled in 2003 and the urinals were replaced with a trough.