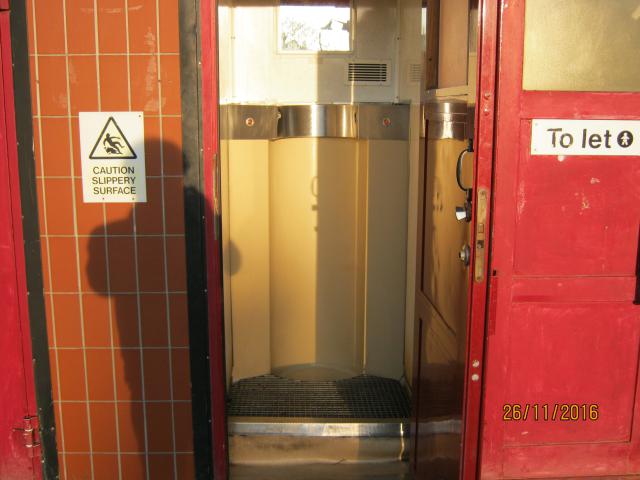 This photo was sent in by RB. He writes: "I thought you might like this single urinal in a Burnham-on-Sea, Oxford Street, north bound car park opposite Lidl, Somerset TA8 1EL in UK.
"Burnham-on-Sea is a small town in Somerset, UK. It has the shortest pier in the country. This single urinal with a lockable door is the size of a broom cupboard. It has a choice of 2 buttons to flush it. You stand on a metal grate and the rest of it looks like the material used for those plastic beige sinks.  
"Hope you find this interesting"