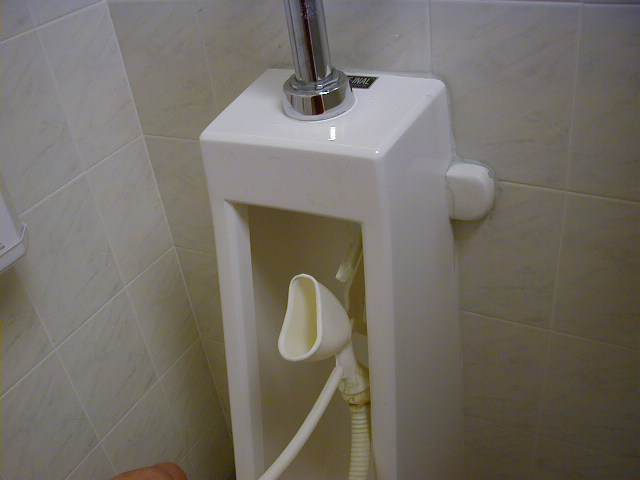 These urinals, submitted by JM, are located in the Dairy Queen restaurant in Port Charlotte, FL. "While it's as not as versatile as a regular toilet, it still takes up the same amount of floor space. The funnel-like device that is is shared by everyone using the urinal also proved not to be a popular feature. Because of those reasons, not more than 700 'She-inals' were sold before Urinette, the company that manufactured it, sold the manufacturing rights."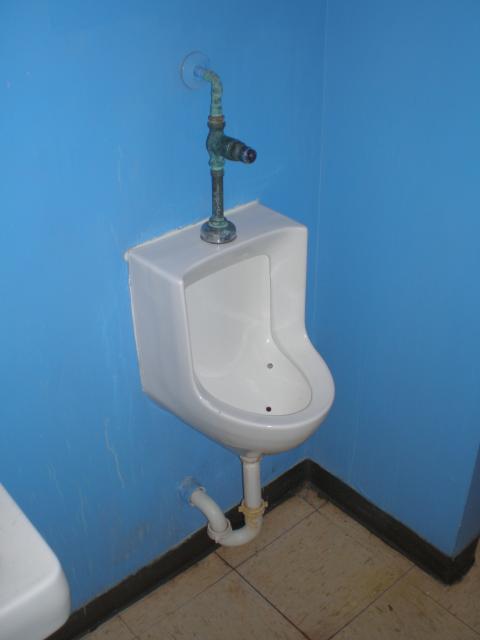 AS submitted this image from Dairy Queen in Leetonia, OH: "This full-line store – featuring both ice cream treats along with hot dogs, fries and 'more burger than bun' burgers – is located in the quaint town of Leetonia, just south of Youngstown, Ohio, and about 1 hour west of Pittsburgh, Pa. It was at this Dairy Queen that I played my first Pac Man game between bites of hot fudge sundaes served in a plastic baseball batter helmet of my favorite team. (Remember the little hats for sundaes?) It was the place everyone stopped after sledding, after watching the Wurster Excavating team score big at the Little League game or after the curtain came down on a junior high band concert. The place has changed a lot in 20+ years. It still smells the same though, and this urinal looks original."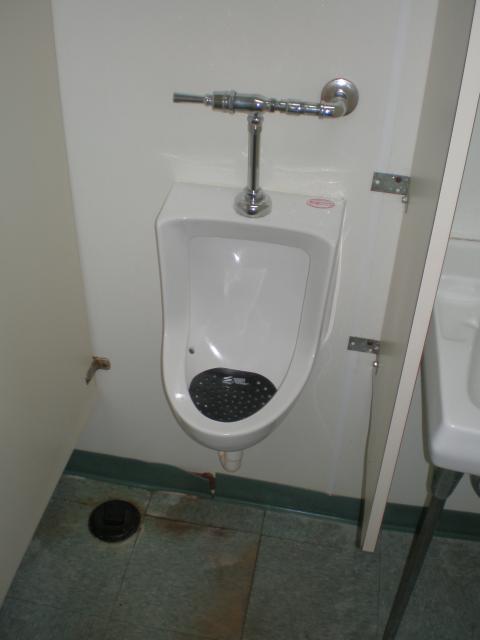 AS also sent in this image from the Dairy Queen in Wellsville, OH: "Yes, two Dairy Queens in a single trip!"