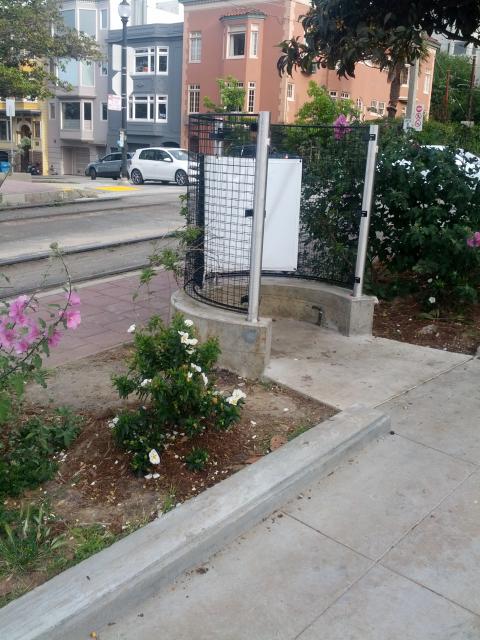 SF Chronicle elaborates: "The pissoir was installed in February [2016] as part of the significant and long-planned update of Dolores Park. Supervisor Scott Wiener... says there were "at least 50 community meetings" and lots and lots of free-flowing ideas. Among them was the idea of putting an open-air pee station at the top of the park...
"One thing we heard was we needed significantly expanded restroom facilities," Wiener said. "The rationale for that particular corner was that it was disproportionally male, and a pissoir would take some of the pressure off the restroom buildings.""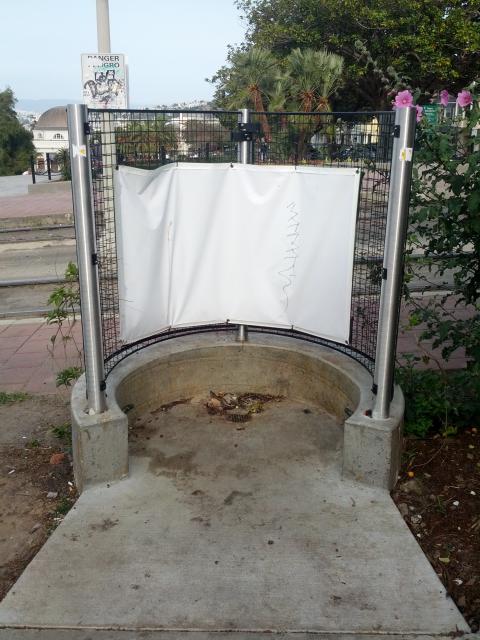 These photos were submitted by ED. The installation is still in place, as of July 2016, but several lawsuits have been filed in an effort to get it removed.