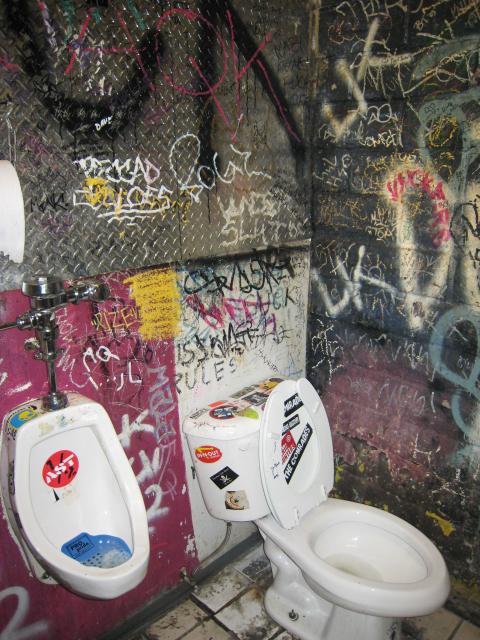 The Double Down website proclaims: "Double Down Saloon has been described as interplanetary abstract. Urban decay. The Anti-Vegas. A clubhouse for the lunatic fringe... Pool Tables. Pinball. Asteroids. Blondes, bums, hipsters, goth chicks, bohemians, punks, rockabilly greasers and regular joes. Touring bands and Hollywood types kicking back away from the tourists. Always expect the unexpected.
HOME OF THE FABLED ASS JUICE - BIRTHPLACE OF THE BACON MARTINI
"Vivid chaotic and psychedelic murals covering every inch of walls and ceiling provide the backdrop, while disturbing videos come at you from all directions."