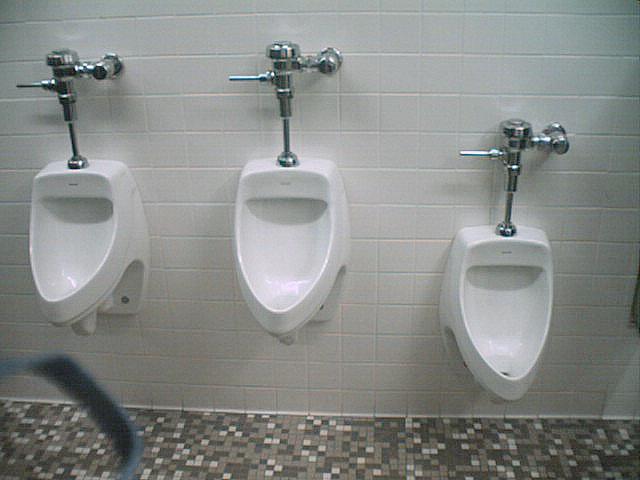 These pictures were submitted by TD. He identifies these first two shots as coming from the Men's Locker Room of the athletic field facilities at Goldenwest College.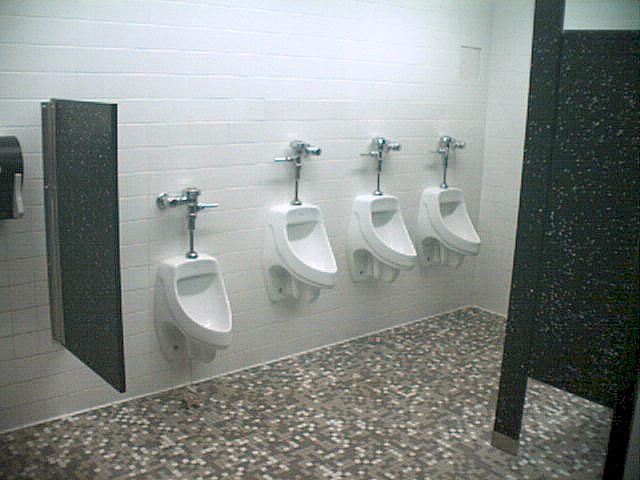 The first photo on the page was taken on the west side of the facility, while this second photo comes from the east side.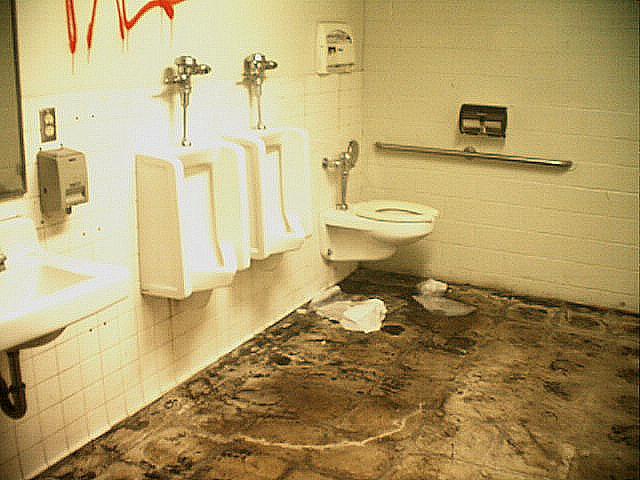 "The very last shot is of the same campus' men's room on the North-East corner of the Fine Arts building, across from the handball/racquetball courts. There's no partitions, but there is a lock on the door, which would turn an otherwise 3-man use at a time facility into a single user restroom - but since there's no partitions between the door and the fixtures, I can see the want of a lock on the outside door! As you can see, it needs new flooring, or at least some paint... And paint for the walls, too, at least to remove the graffiti "tag" on the wall."