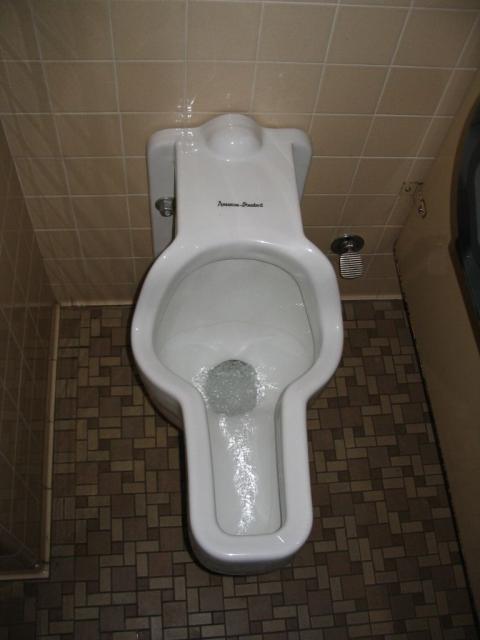 The pictures of women's urinals were taken by Dee. She writes: "I just got back from Grand Teton National Park and have some pictures for you of the rare women's urinal. I seem to find them at government-built places more than any other. These are from the Colter Bay campground on Jackson Lake, from loops... C, D, and G, respectively."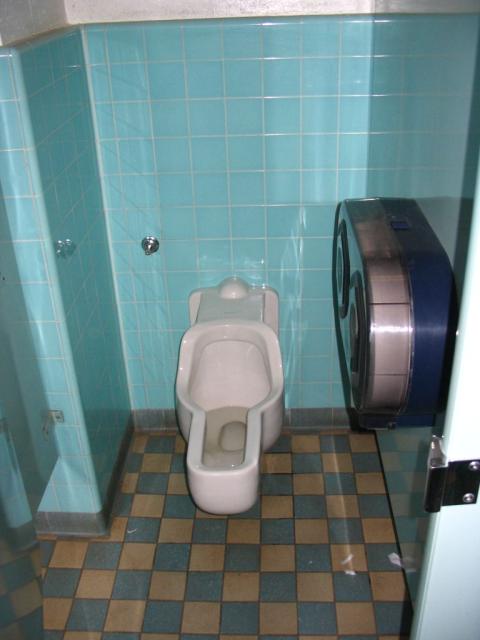 "Most women won't use them, so they're always fresh and clean for me! I think they're kind of cool. A blast from the 50s."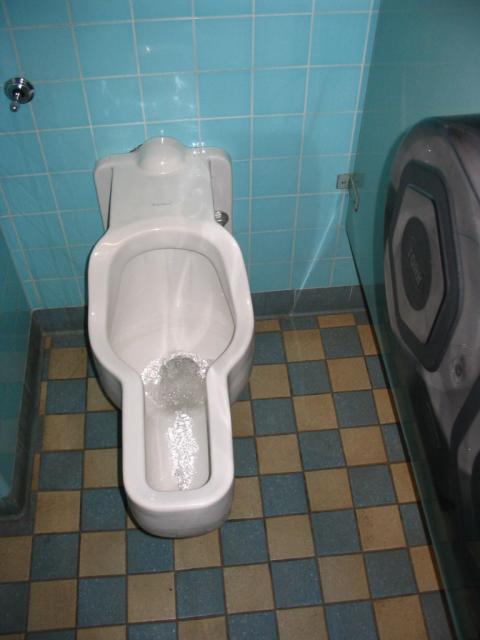 Indeed, very similar fixtures were installed in many national parks, including Mount Rushmore National Memorial.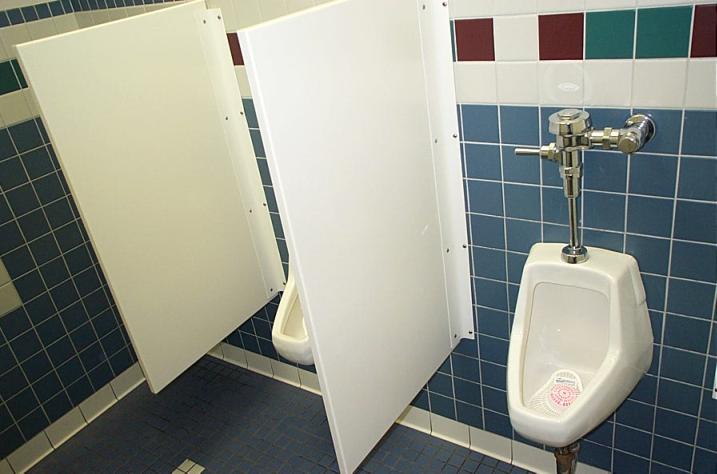 These much more prosaic men's urinals can be found in the Jackson Lake Lodge, which is a hotel in the park. These last two pictures were taken by a member of Urinal Dot Net staff.