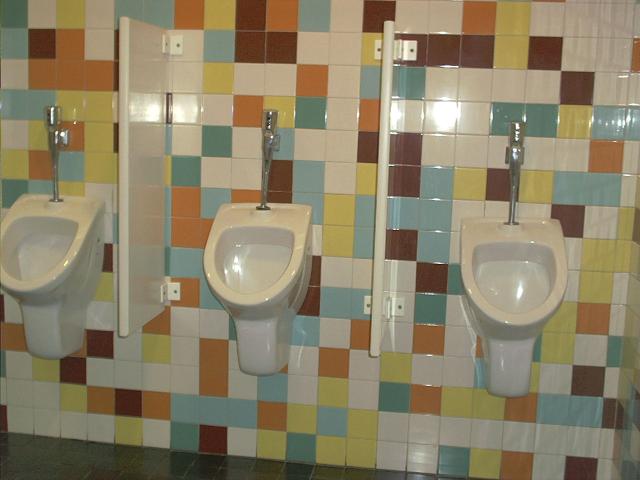 The Guggenheim Bilbao, designed by architect Frank O. Gehry, opened in 1997.
KW submitted the above installation: "The urinals depicted are in the basement of the lobby area: cameras beyond there are not permitted, but the designs elsewhere in the building are almost identical."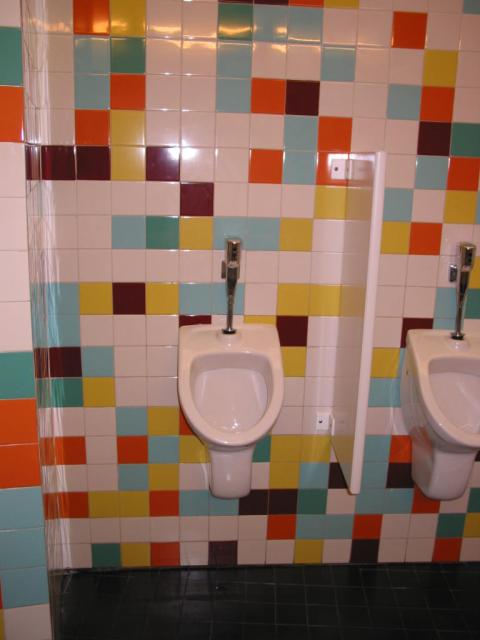 TG also risked a run-in with museum security in order to capture the image below for our collection: "Cameras are strictly prohibited from the Guggenheim - BUT I managed to get one in anyway and get [this shot] from within. Not exactly as 'artsy' as I would have expected..."
Artsy to some, not so artsy to others.