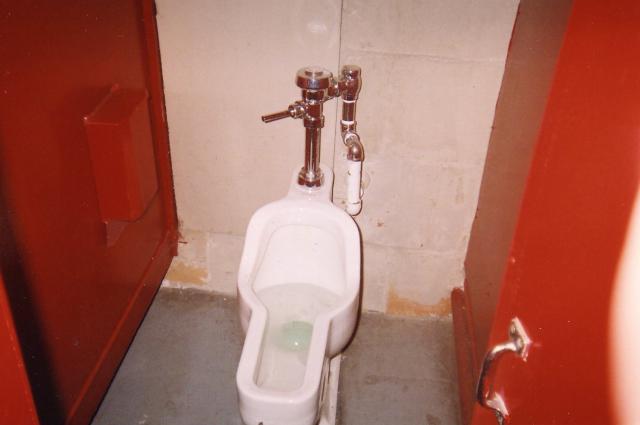 Unlike the rest of the Harvard University campus, which is located in Cambridge, MA, the Harvard Stadium is situated directly across the Charles River in the Boston neighborhood of Allston.
This first picture of a rare woman's installation was submitted by DO in 2005.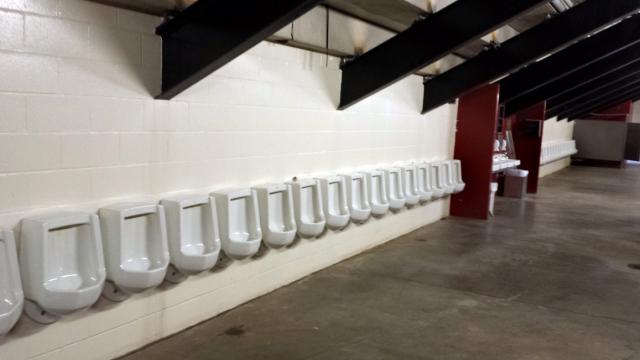 This second photo was taken in the men's room of the stadium and sent in by NC in 2014.