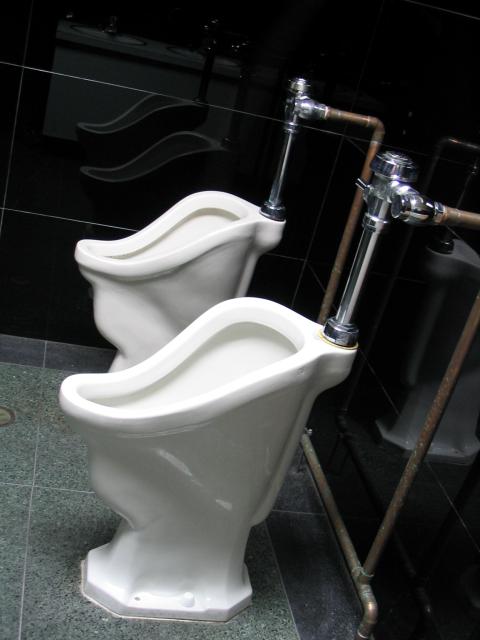 This first image was sent in by YBS in 2000. He writes: "The [urinals] in this picture are [from] the only men's bathroom on the dam itself, at least as far as visitors are permitted. It is located in a small "tower" closer to the Nevada side of the dam."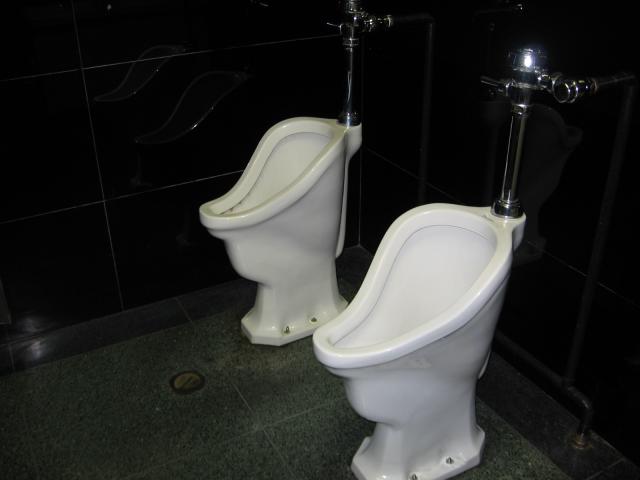 This second photo was submitted by MP in 2001.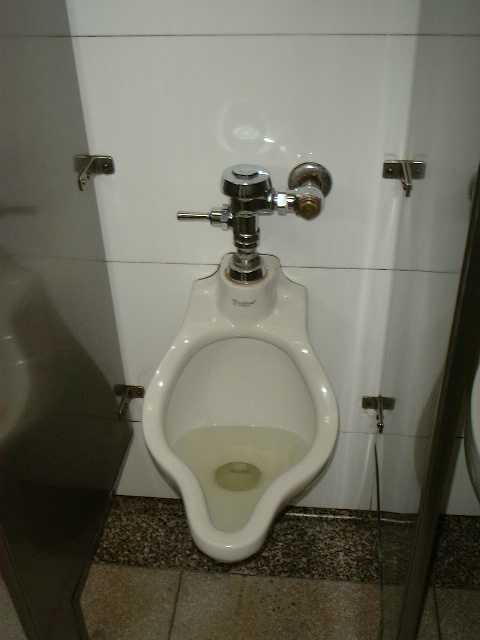 These urinals may be found inside the dam visitor center. These two pictures were taken by Urinal Dot Net staff in 2001.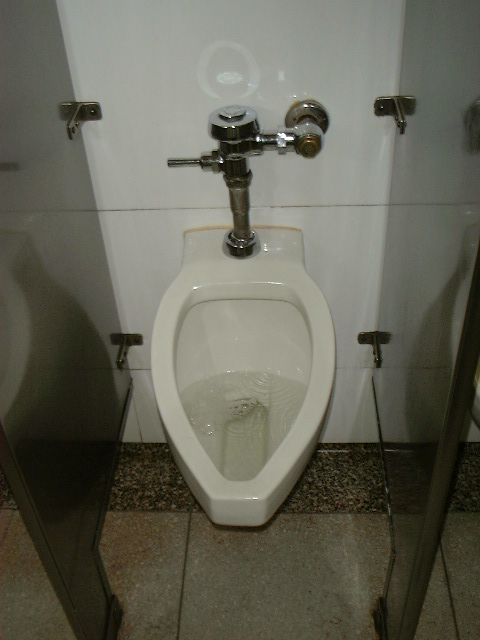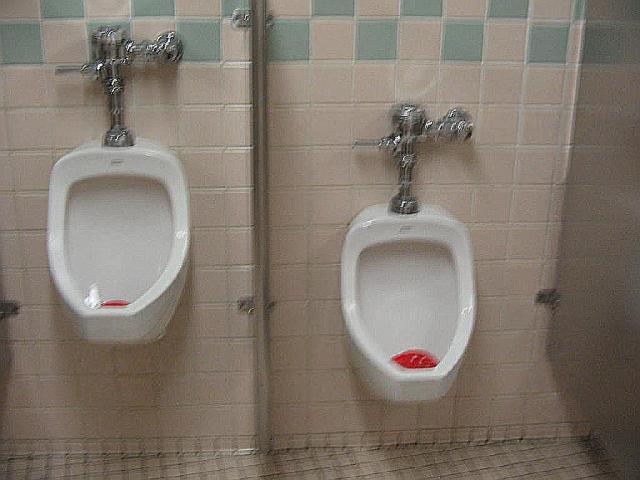 This photo, sent in in 2007 by mistertee69, was taken at the new visitors center, which functions alongside the original one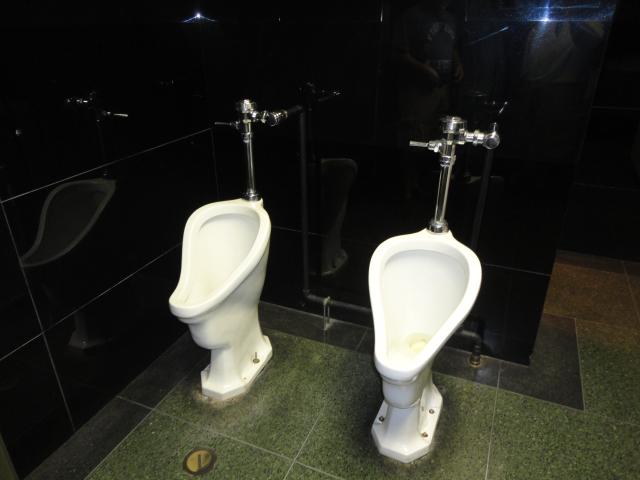 This last photo comes to us via JB, who took it in 2011. He writes: "I was In Vegas For a Birthday Weekend so Me [sic] & my friend decided to take a trip to see Hoover Dam. Well I guess after a night of drinking & seeing all the water at Lake Med [sic] made me have to go, Ha Ha [sic] well here's [sic] [sic] the Urinals I found inside guess [sic] 1930 they where [sic] state of art? ha ha
thanks enjoy your site [sic]"