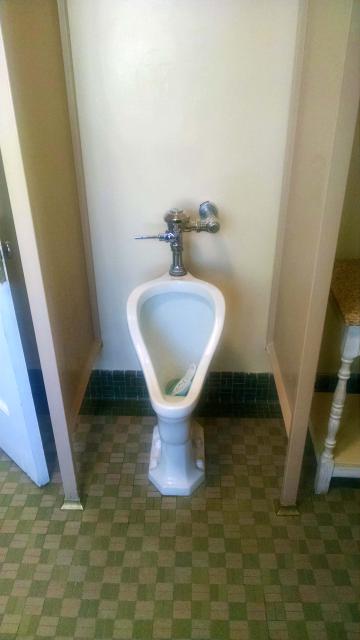 RCW took this photo. He writes: "The Inn At Furnace Creek provides accommodations for visitors to Death Valley National Park which is mostly in southeastern California, but spreads into parts of Nevada. The National Park covers over 5,200 sq. miles, has elevations ranging from 282 feet below sea level at Badwater to 11,331 above sea level at the top of Telescope Peak. Temperatures in the valley also have a dramtatic range from a recorded low of 15 F to a remarkable high of 134 F. The Inn is most popular in the winter months for obvious reasons. At one time, the Pacific Coast Borax Company ran a railroad into the valley to access borax and other salt deposits and to replace the previous transport method - the famous twenty-mule teams. As demand for borax and rail transport declined, alternate uses of the railroad were explored and the Borax Company built The Furance Creek Inn in 1927 to lure rail passengers in place of ore shipments. Visitors, however, preferred to drive and the rail line shut down in 1930, but the Inn has remained and flourished.
The Inn At Furnace Creek can boast classic National Park architecture, a large spring fed swimming pool, a spectacular landscaped and manicured palm tree oasis and, by far, the most upscale (AAA 4 diamonds) lodging available, not only in the Park, but for a large radius in any direction.
This vintage pedestal style urinal, which I suspect is original, is in keeping with the period elegance of the property and can be found in the mens room off the main lobby, on the top floor of the hotel."