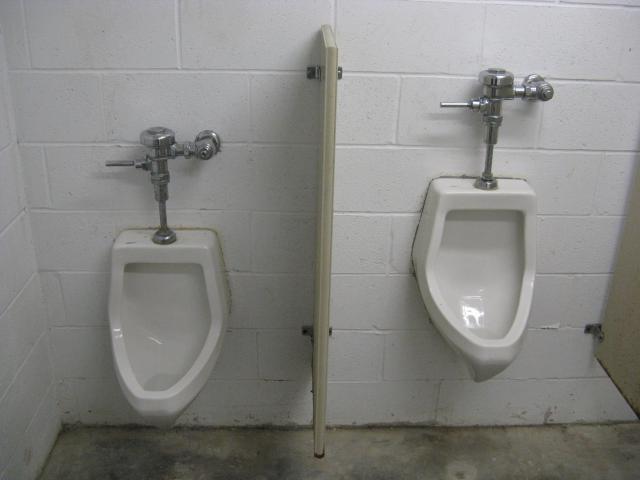 This photo was sent by CTTF. He explains: "This is the largest park in the Indianapolis area "excluded city" of Lawrence and is also the headquarters of the Lawrence Park District. This park is dedicated to the youth of Lawrence and was acquired through the federal lands to parks program of the United States Department of the Interior National Park Service for use by the general public.
"This photo is from a restroom located in the center of the park. All the other facilities were locked. This one was open due to that there was a little league game going on and that the concession stand in this building was also open, and that this facility would have likely also been locked as well if there was no game playing at the time. The other restrooms being locked as well as the portable toilets located throughout the park probably hinted that this facility was only used for major events.
"Lawrence is the largest of the four "excluded cities" (along with Beech Grove, Southport and Speedway) that were not absorbed into Indianapolis when it annexed the whole county and consolidated the government in 1970. "