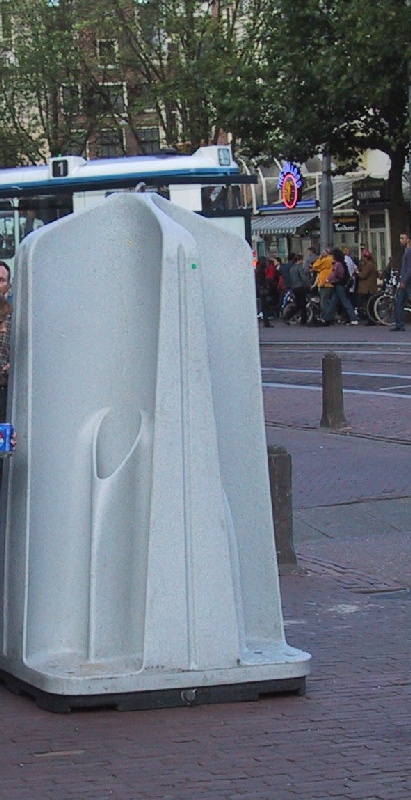 This picture was submitted by an independent contributor. He writes: "[This urinal is] only 'open for business' during the summer when the lines can get very long." The square is host to a number of bars and it comes alive during the summer months with a variety of street performers: everything from mimes, clowns to jugglers and percussionists. "Because Leidseplein is one of the busiest areas of Amsterdam for nightlife, it is generally shoulder-to-shoulder in the streets and clubs, etc. In the winter the number of tourists is lower... Although the winter temperatures are mild due to the proximity to the sea, they still plunge to freezing. Thus, the public works might run into problems of emptying the waste."
"Yes there are other outdoor urinals in other 'maximum-density' areas of town. In August (the picture was taken August of 2001) on Friday and Saturday night there are four independent lines of men about 25-30 deep at peak hours."
Identical fixtures may be seen near London's Charing Cross Railway Station.