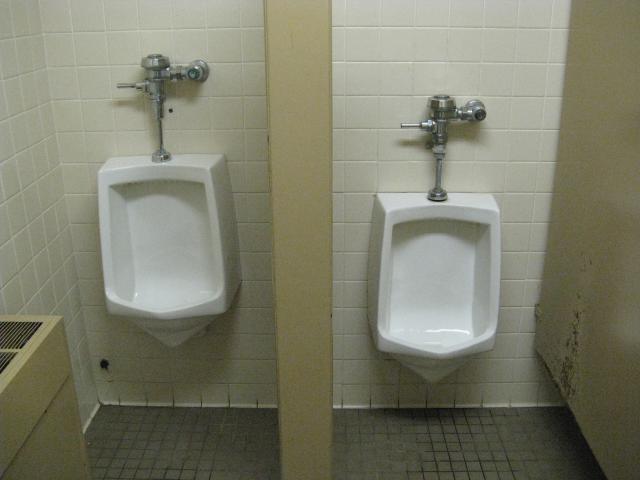 This photo was sent in by CTTF. He writes: " This state historical site is a replica of the original village where Abraham Lincoln spent his young adulthood. The village itself has some interesting history as well, most notably that this colony only lasted for only a decade until Petersburg was declared the seat of Menard County. Had Abraham Lincoln not lived here, the memory of this village would have vanished and would have likely been forgotten in history.
"This place was rebuilt in the 1930's on the original foundations excavated. The only original building is Henry Onstot's Cooper Shop, having survived by it being moved to downtown Petersburg during resettlement, and it being moved back during reconstruction of the historical site. The other buildings are hypothetical reproductions based on maps, writings and accounts of ancestors of the people who once lived here.
"These urinals are found in a building located south of the village and apparently not one of the original features from this mid 1800s village."