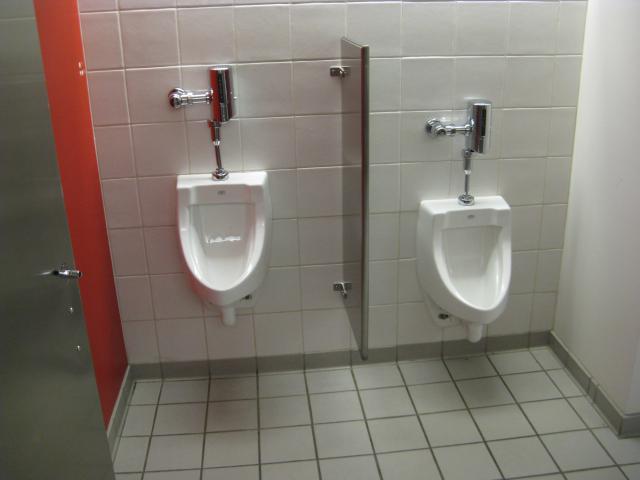 This photo was sent in by CTTF. He writes: "Founded in 1987, this museum was established as an archive for both the preservation of lost television and radio programs as well as for pieces of physical equipment and props used to make the shows possible. 
"This museum would start on the building of a physical location in 2006 with construction being delayed for six years due to lapses in funding and the economic downturn.  It would finally open to the public in 2012.
"The second floor contains the gift shop and archive of radio, while the third floor has the archive dedicated to television.  Some of the most notable exhibits include props from the long running Chicago based kids shows The Bozo Show & Garfield Goose as well as the set from the original Son of Svengoolie.  Other items include the old set from Meet The Press as well as one of the two cameras from the Nixon-Kennedy Debates (the other camera resides at the Smithsonian.)
"This photo is from the restroom on the second floor."