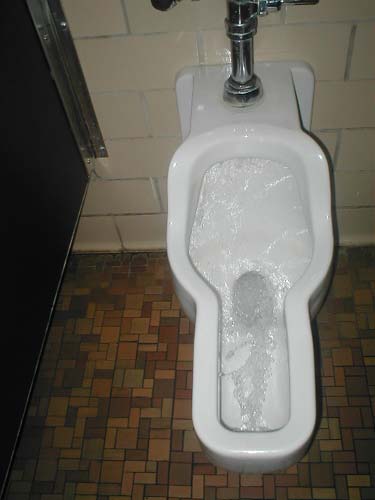 These pictures were submitted by Libby in 2005. She writes: "I went to the national zoo last summer and found these women's urinals. They are American Standard Sanistands. There were about 10 fixtures in a bathroom with about 20 other 'normal' toilets. I think it is a shame that these are disappearing more and more over time due to water usage and lack of people wanting to use them. We need to bring them back or at least preserve the ones we've got!"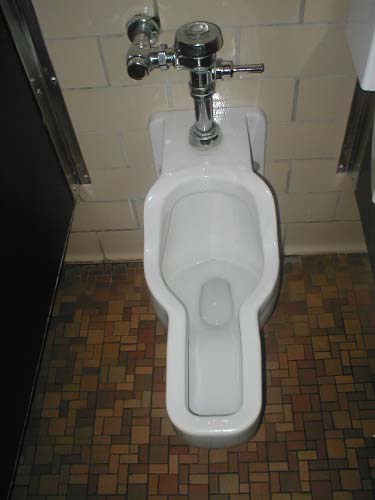 In addition to these unique fixtures, the National Zoo's website boast that "...you can visit the Zoo 364 days a year to see more than 2,700 individual animals of 435 different species. Come explore the Zoo and help us celebrate, study, and protect the diversity of animals and their habitats."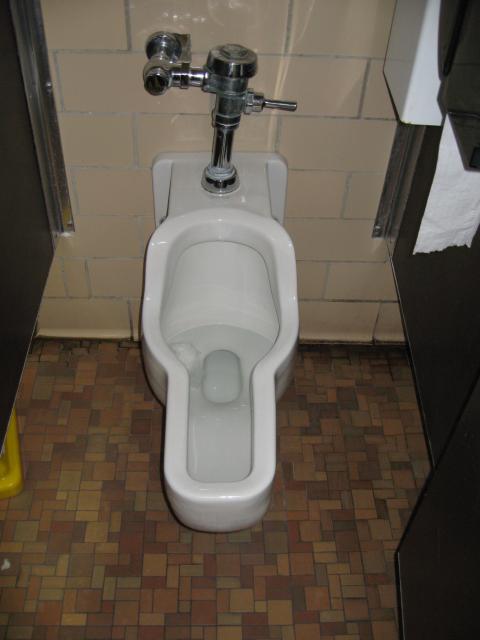 Demonstrating just how remarkable this woman's installation is, AD sent in this image of the very same fixture two years after receiving Libby's original 2005 submission.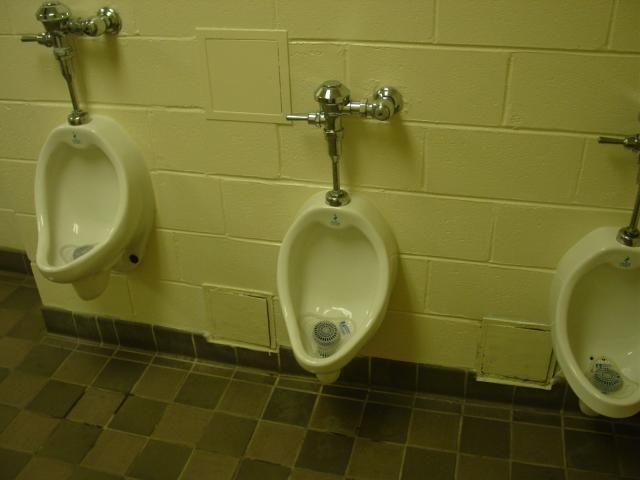 MG sent in this photo from the men's room in 2009. He writes: "Here is a photo of the men's fixtures located in a building by the back entrance of the zoo (the entrance that Metro riders get to). My guess is that the women's fixtures pictured above are at the front entrance in the security building. I couldn't get a picture of the men's urinals there due to the crowd"