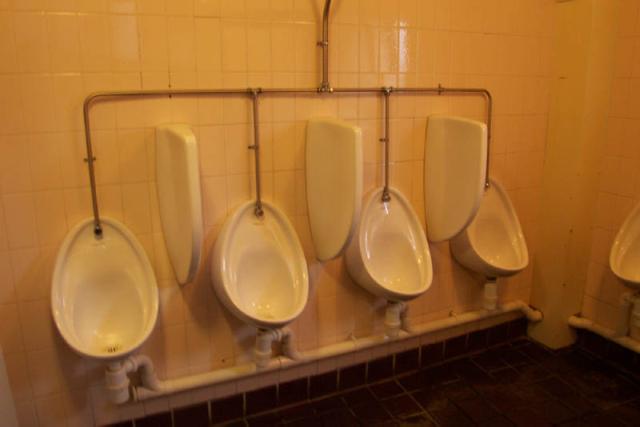 "Ye Olde Trip to Jerusalem Inn. Established in 1189, it is known as the oldest inn in England. Legend has it that the Crusaders stopped here for a pint and some rest
before heading off to the Holy Land ... during the Third Crusades."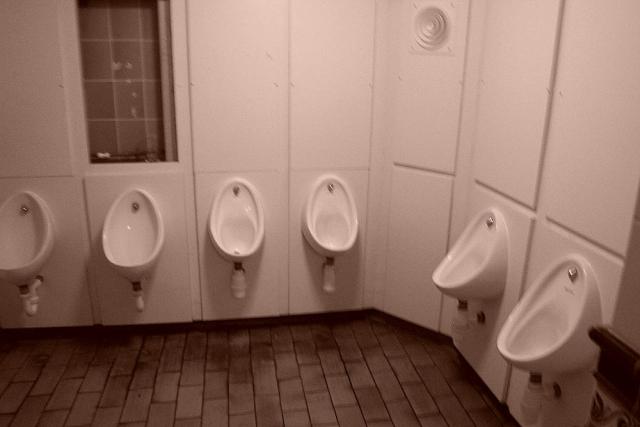 "The Rat and Parrot, a typical mainstream pub downtown Nottingham. Featuring six Armitage Shanks units for it's patrons."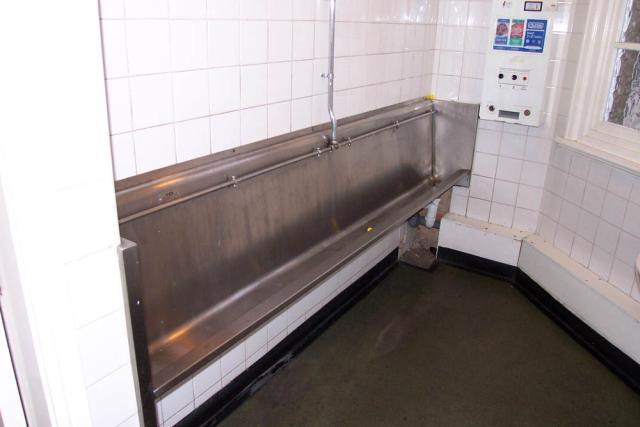 "The Turf Tavern, which calls itself 'The Friendliest Pub in Nottingham', and during my visit lived up to it's moniker. This metallic trough can be found upstairs."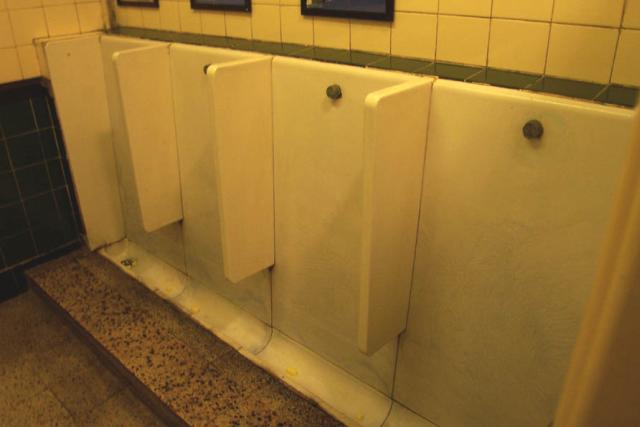 "The Tap And Tumbler, another friendly pub which usually has heavy metal music playing. An excellent place for fish-and-chips and a pint! Features this trough-like wall urinal with dividers, interesting design."
"Langtry's, a member of the Hogshead group of pubs. A popular city-center pub, featuring this metallic trough."