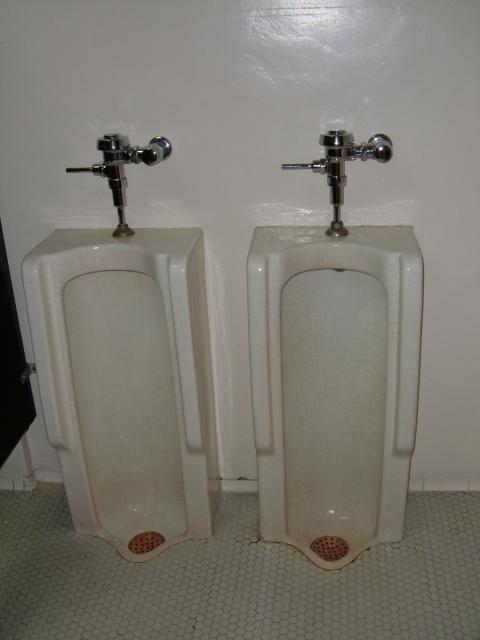 "These are upstairs on the 2nd floor of the Memorial Union. Obviously older, they look to be original."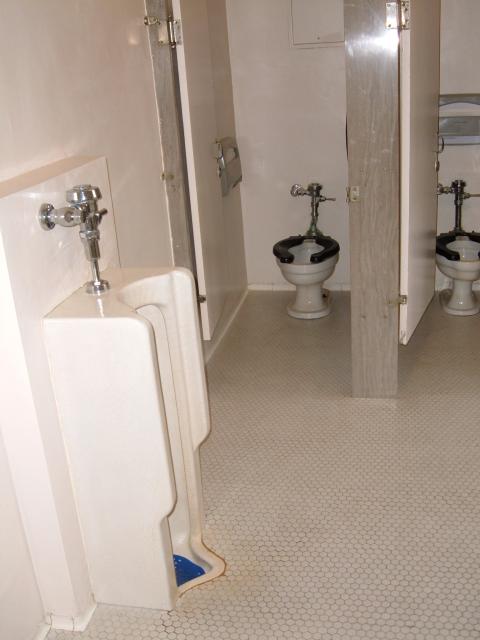 Another fixture found on the second floor of Memorial Union.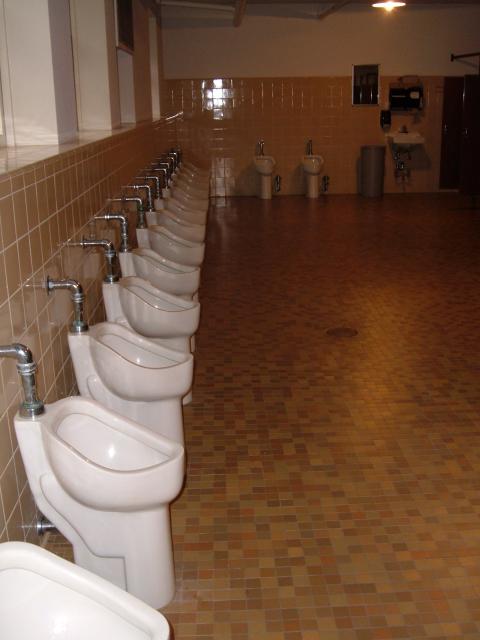 "This is in Langton Hall, the 'Men's Gym'. This is a very old building, and the two walls lined with urinals. There is another line of toilets on the opposite wall from the long line of urinals. There are however only three sinks in this room. This is in the basement in a part of the men's lockerroom, which has a long rectangular shower room."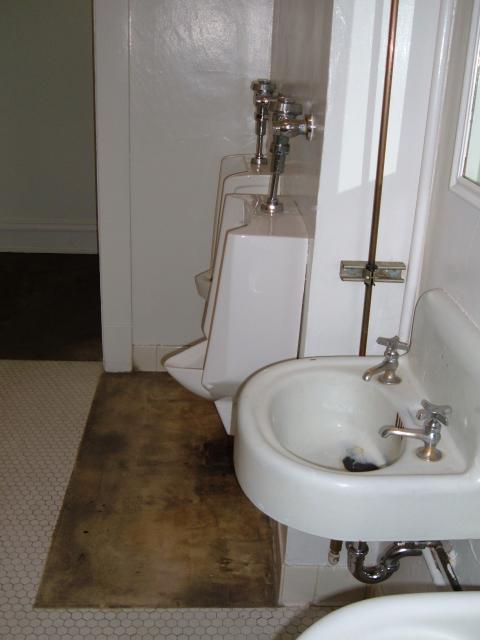 "Moreland Hall, yet again another old building on the campus of OSU."