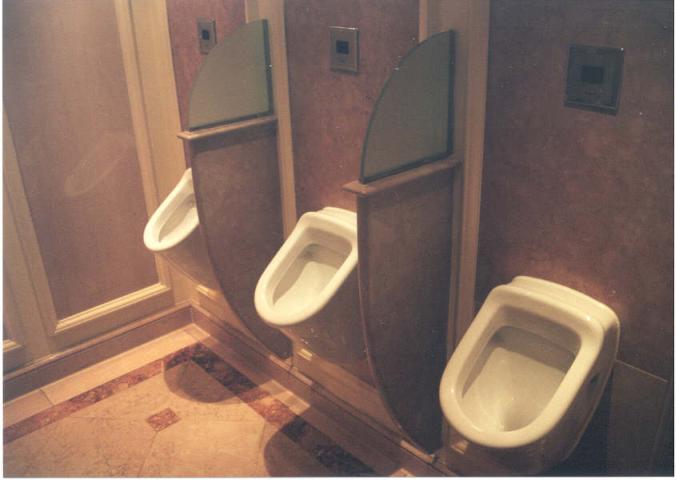 He writes: "The Peninsula has a grand history, dating back from 1928. For years it was known as 'the finest hotel east of the Suez', now they prefer to call it Hong Kong's 'Grand Old Lady'... At the close of World War II, talks between the British and the Japanese took place here. ..."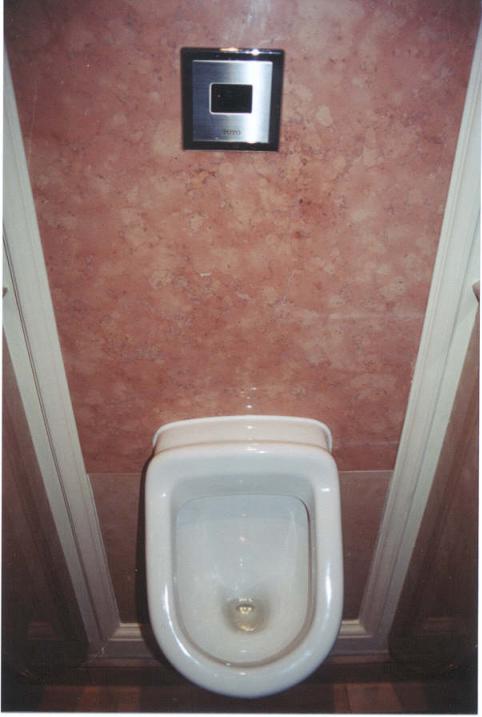 "...A note to future travellers to Hong Kong - a colleague of mine claims that on the top floor, there is a lounge where you can find urinals with eye-level windows overlooking Hong Kong Harbor. Unfortunately, I was unsuccessful in locating those, but did find these fine examples. Maybe someone else will have better luck than I?"
The urinals eastbayray is alluding to do, indeed, exist, and may be found at The Felix, located on the top floor of the Peninsula Hotel.