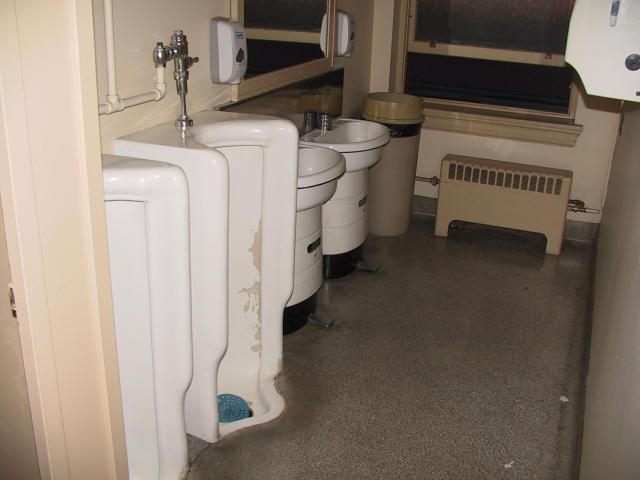 The first three pictures were sent in by Mr. K in 2007. He writes: "The station was dedicated on February 14, 1896. Since its opening until the late 1980's, the station handled both freight storage/movements on its 20+ tracks and housed some of the business offices of the Southern Pacific Railroad. Today, only 5 tracks remain, freight only passes the station mainly on the outermost #5 track, and the Railroad offices have now been leased out to private companies. The area that once housed the grain train storage tracks have now have had condos built on the property, but luckily the station for the most part has remained complete. When the station turned a century old, the city of Portland who now owns the building completed a renovation to give it attention that the railroad had neglected. Bad news is that there is fear that the station may be torn down as the seismic upgrades that are being addressed for the building (like most historic buildings) would cost more to apply than it would to just build a new one."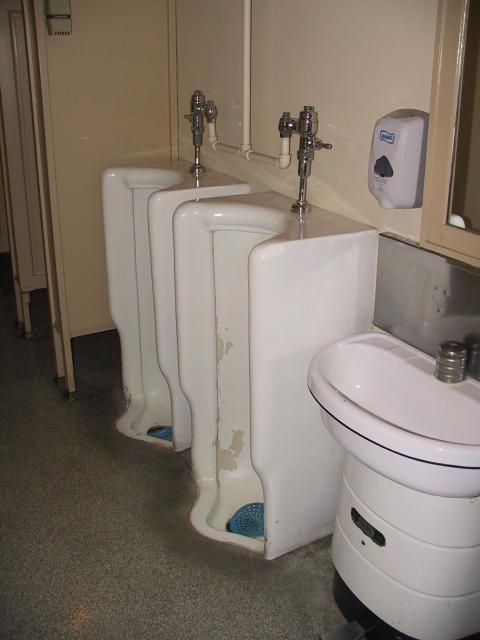 "These photographs were taken on the second floor and are not generally accessible to the public. The restrooms that are for the railroad passengers have been upgraded to meet the ADA requirements. However, these have been left untouched. These urinals measure about 2 feet wide, 5 feet tall and about 1.5 feet deep. The show no identifying marks as who the manufacturer is. The toilets that accompany the urinals are made by Crane, are porcelain coated metal, and have VERY heavy tank lids...about 20 pounds each! For their age, they seem to be in relatively good shape and work just fine."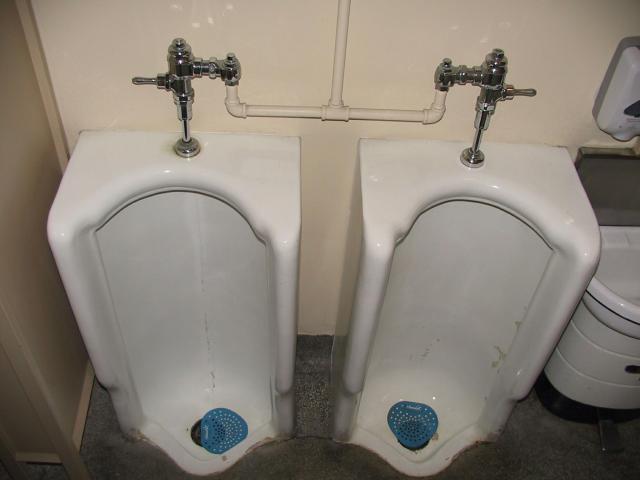 "Thank you for your consideration and please keep up the good work. I appreciate the efforts that have been done to bring this type (the good type) of toilet humor and knowledge to the world."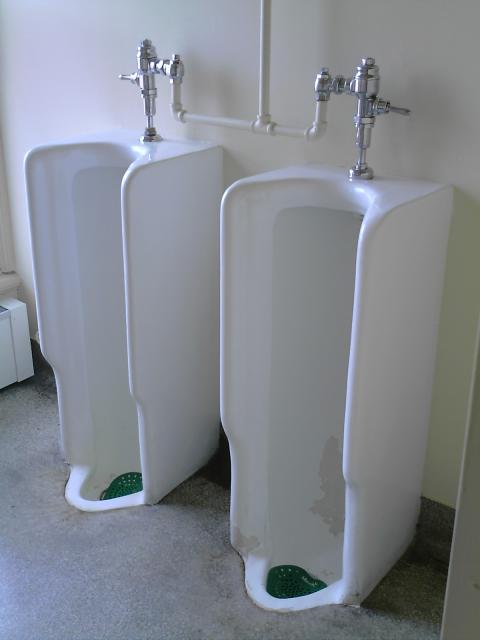 This final photo was sent in by Mr K in 2012. He writes: "Found these in an archive of mine. [This was taken in] one of the other restrooms on the second or third floor."