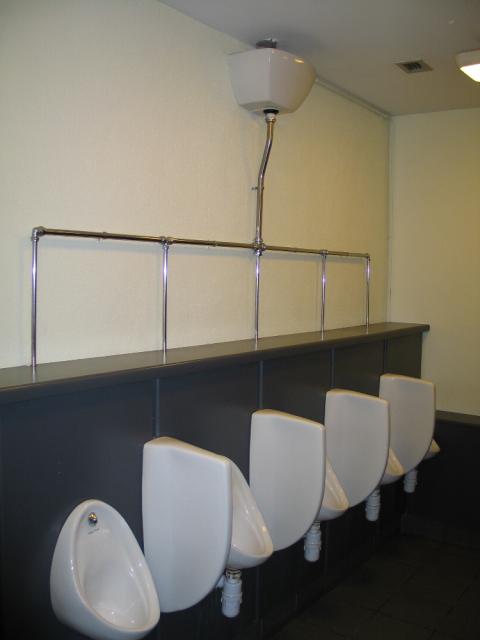 This first picture was sent in by RR in 2005. He writes: " When the Normans came to Ireland in the late twelfth century, it was an important site for them strategically. In the thirteenth century, there was a castle built by the Power family, which was repeatedly attacked and repaired in the following centuries until Richard Wingfield turned it into an impressive mansion in 1731. The gardens of Powerscourt Estate spread over 45 acres and were created in the 1740's. They consist of an impressive collection of walled gardens, ornamental lakes, rambling walks as well as a Japanese Garden."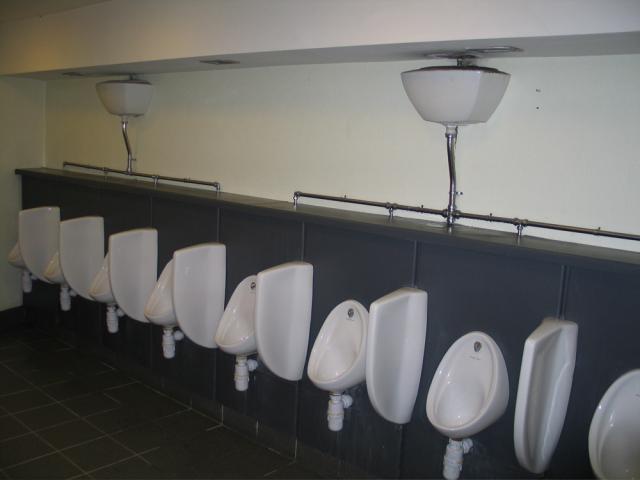 RR sent this next picture in 2006. He writes: " [Here is a] new photo of different urinals in this amazing place."
RR then quotes this paragraph about this location: " Powerscourt is one of Europe's great treasures and Ireland's most famous House & Gardens. Gracing the Wicklow mountains, 20km from Dublin city centre, Powerscourt is a heritage property...the avenue leading to the Palladian house echoes the magnificence of the whole estate, being a mile long and lined by over 2,000 beech trees. In addition the 47 acres of gardens are remarkable for their grandeur of scale, at the same time combining great delicacy and refinement of detail. The house was gutted by fire in 1974 but recently has been reborn as an exceptional tourist destination...the double height Georgian ballroom has been restored and hosts weddings and corporate events. The house is now home to the best of Irish design in gifts, clothes, and furniture" "In the 13th century Powerscourt was a significant castle and garrison for the Anglo-Normans, a far cry from its 20th century reincarnation as a peaceful and elegant Palladian mansion, host to an extraordinary array of people, from royalty and film stars to great musicians and artists."