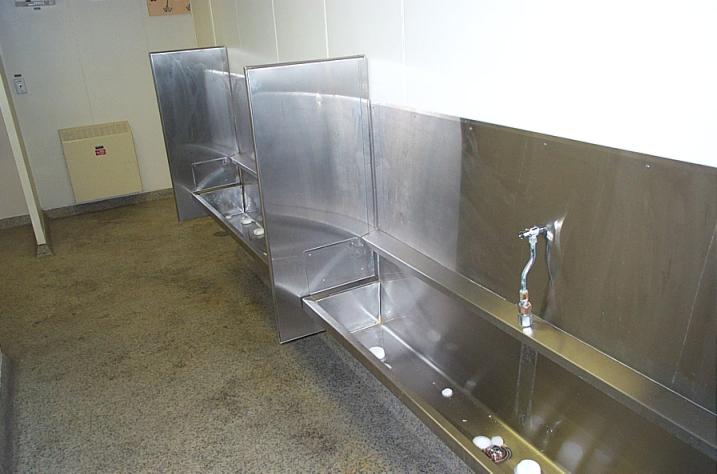 This picture was taken aboard the Puyallup while en route between the towns of Edmonds and Kingston, Washington. Only some of the many troughs are visible in this picture, but the rest of them appear in the picture below, which was taken on a different, yet identical, ferry boat.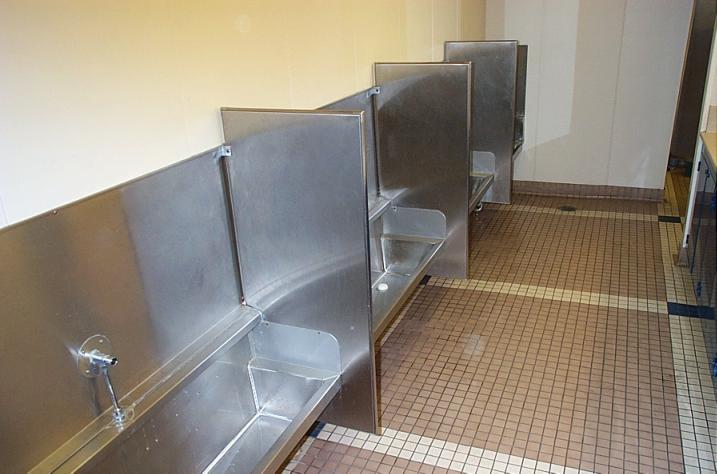 This picutre was taken aboard the Tacoma en route between the communities of Bainbridge Island and Seattle, Washington.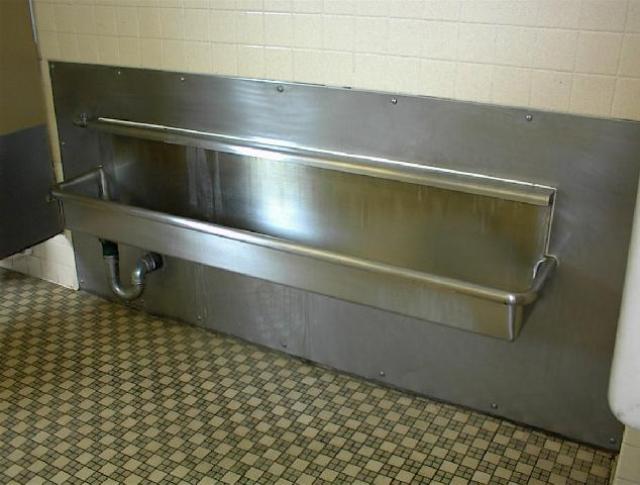 This photo comes from a vessel called Kitsap, sailing between Seattle and Bremerton, WA. This picture was taken by RD in 2006.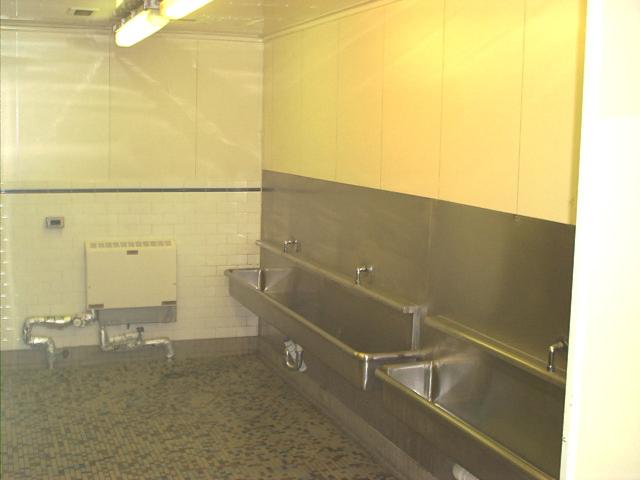 The following two pictures were taken aboard the Kaleetan which transports passengers and cars between Seattle and Bremerton. This pair of pictures was submitted by an independent contributor.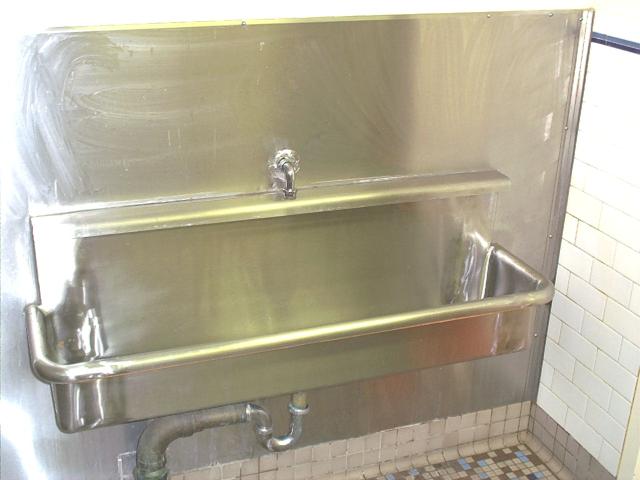 All of the above photos were taken in 2002.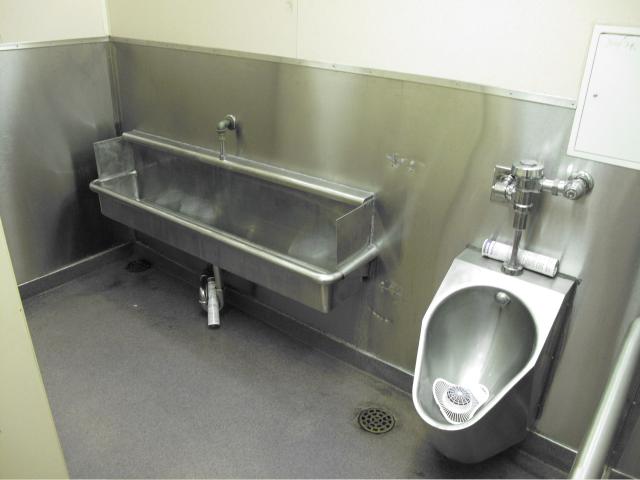 This photo was taken about the Kitittas in 2010. This picture was sent in by Levern-Shanks. He writes: "I lived in Australia as a teenager from 1958 to 1963, and that is where my interest in this arcane subject developed. We lived in Melbourne and I certainly remember the cast iron sidewalk "pissoirs". Most of my friends know that I have to "check out the plumbing" wherever I go."