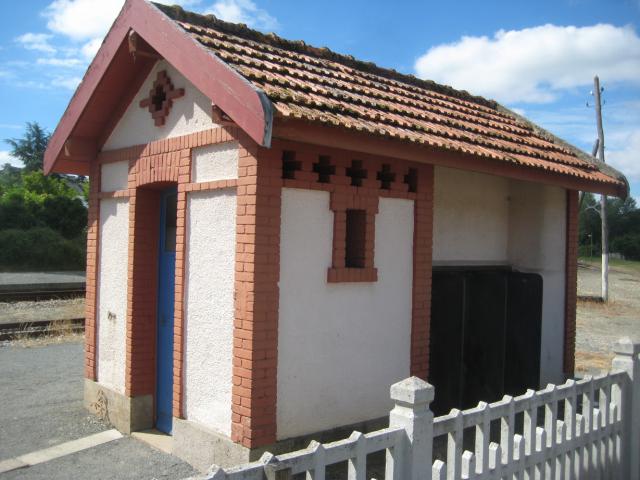 These photos were sent in by KW. He writes: "These stations were all built to the same design in the 1890s and are now actively operated by [the French national railway operator] SNCF. They all incorporate a toilet structure, separate from the station building, featuring a set of three urinals of slate slabs. One of them still has the maker's insignia set into the side. These must be some of the oldest urinals in continuous use on the urinal.net site."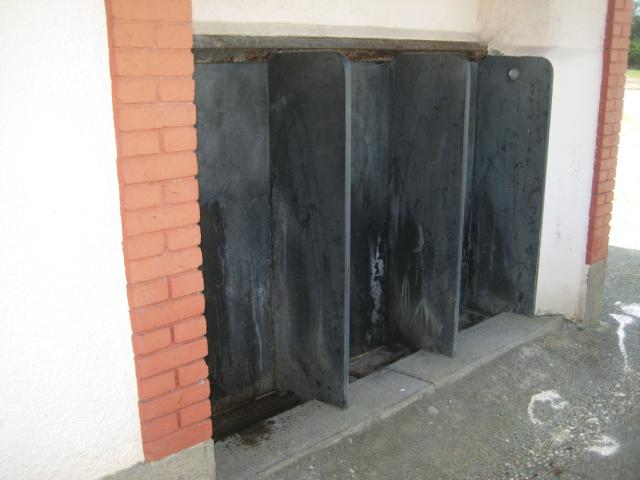 The first two photos depict the same installation at the Pontrieux station.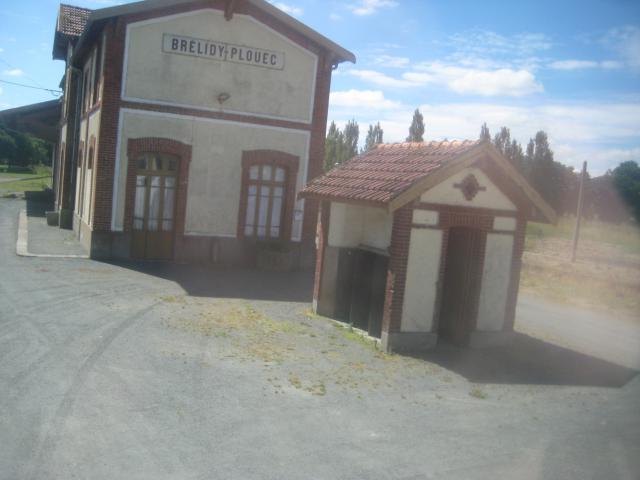 This facility may be found at the Brelidy-Plouec station.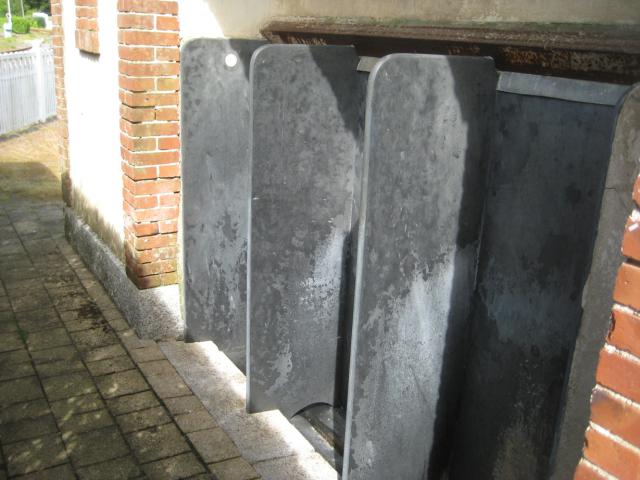 The last three photos depict the urinal installation at the Callac station.