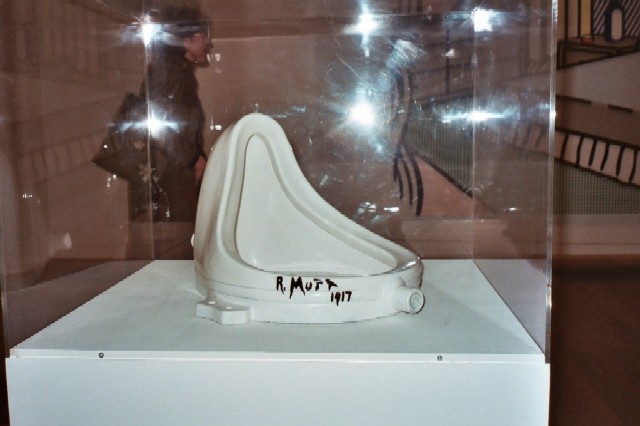 Tate Modern exhibits the work of Marcel Duchamp, and example of which is seen above. Identical Duchamp urinals may also be found at the Centre Georges Pompidou in Paris and at the San Francisco MoMA.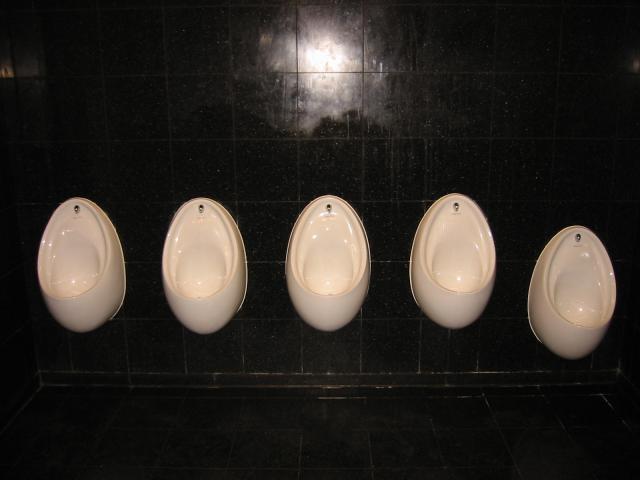 Tate Modern features famous works of modern art from the collection of London's Tate Gallery. These are the urinals that are actually available for use. This submission was contributed by adc.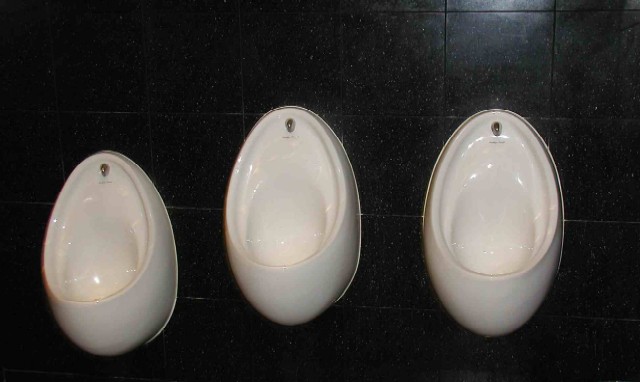 This photograph of the same installation was submitted by PT. He writes: "The Tate Modern gallery is situated on the south bank of the Thames and is a spectacular gallery space in a former power station. It houses the Tate's collection of international contemporary art. The black marble tiling and uncluttered white units give this room a rare atmosphere of sophistication well-suited to such a modern gallery as this. The bowls are placed quite close together making use of available space. Flushing takes place automatically from time to time. Two cubicles are located to the left." The above submission was also contributed by adc.