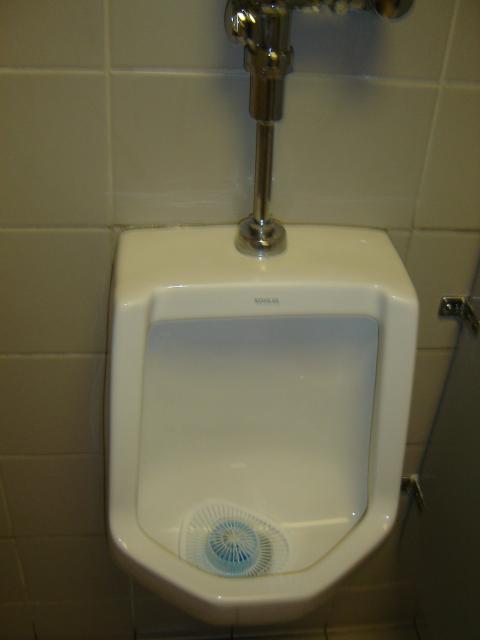 "The GE Building is an Art Deco skyscraper that forms the centerpiece of the Rockefeller Center in Midtown Manhattan. Known as the RCA Building until 1988, it is famous for housing the headquarters of the television network NBC. At 850 feet tall, the 70-story building is the 9th tallest building in New York City and the 32nd tallest in the United States. The building is sometimes referred to as 30 Rock, a reference to its address at 30 Rockefeller Plaza.
"The observation deck atop the skyscraper, dubbed "Top of the Rock", reopened to the public on November 1, 2005, after undergoing a $75 million renovation. It had been closed since 1986 to accommodate the renovation of the Rainbow Room. The deck, which is built to resemble the deck of an ocean liner, offers sightseers a bird's eye view of the city, competing with the 86th floor observatory of the Empire State Building."
This urinal is located at the observation deck level on the 86th floor.