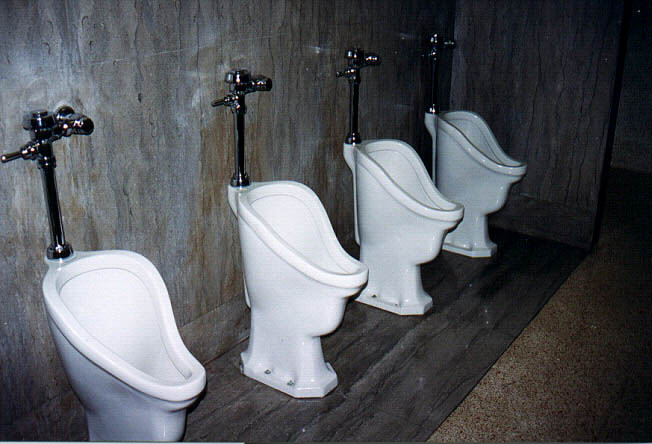 These unique American Standard urinals were submitted by R.P. R.P. writes: "These classics are from the UCLA School of Law. The bathroom is divided into three sections: The first section is just sinks and mirrors. You then go through another door, and there's 4 urinals like these (although one is currently missing...I'm thinking somebody probably stole it for their home). You then go through yet another door, and there're 4 more--the pictures are from this section. The stalls are opposite the urinals in these photos."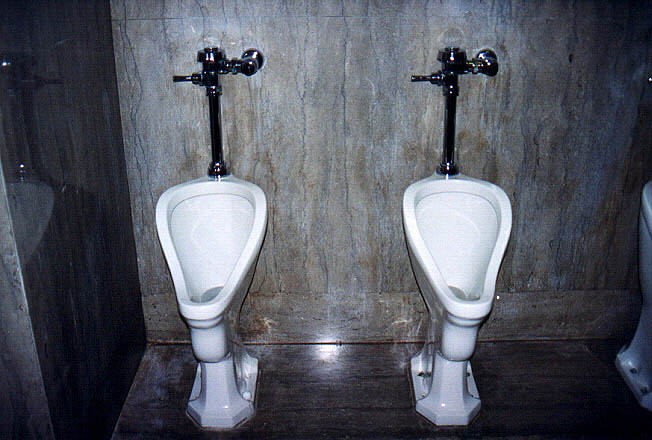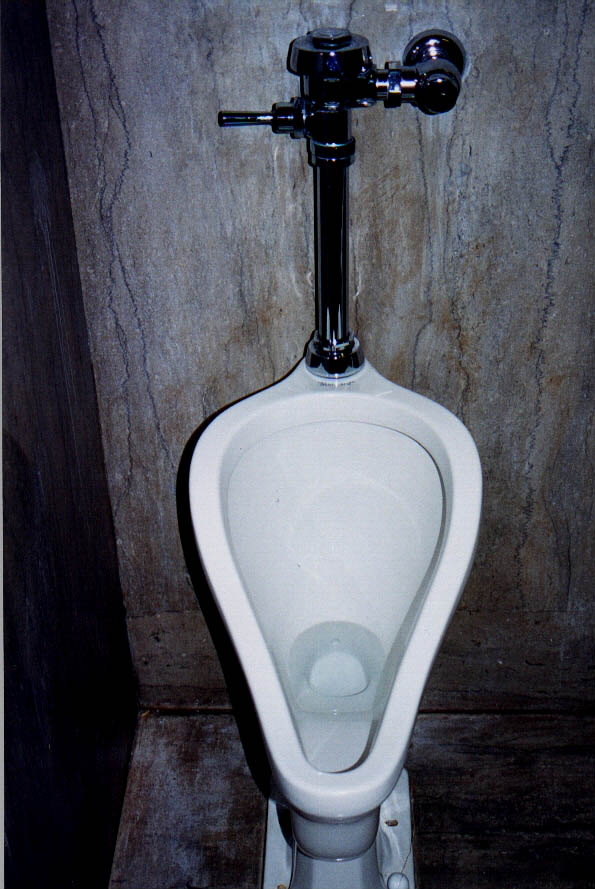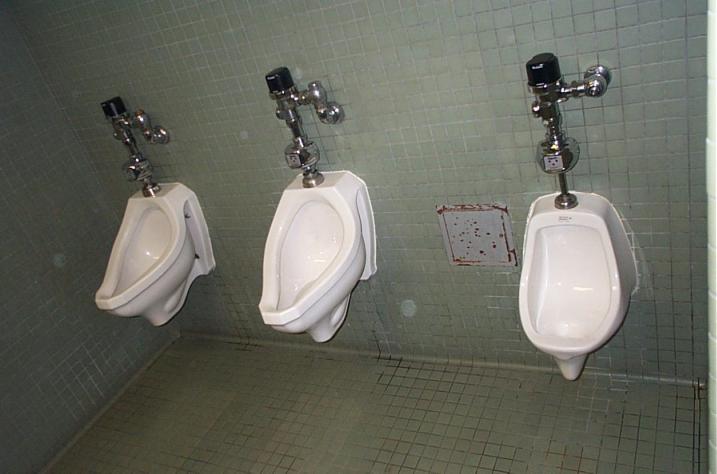 These urinals are located in the Ackerman Union, right by the food court. This picture was taken by a Urinal Dot Net staff correspondent.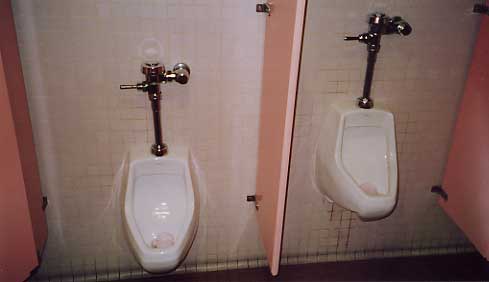 These two photographs come from the Armand Hammer Museum at UCLA and were taken by an independent contributor.