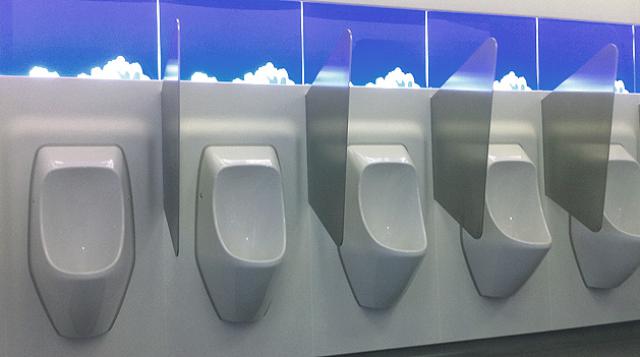 Urimat is a supplier of "an award winning waterless urinal". Here is how they describe their business in their brochure. We hope this makes more sense to you than it does to us: "Coupled with an ambient digital media channel that forms part of a highly innovative, engaging and practical washroom solution. Urimat offers high-resolution LCD-screens with animated messages that hit home within your target group.
"A modern and audience-specific medium that allows you or your customers to address your target group in the most effective way. The Urimat media partners will be pleased to advise you". This photo was taken by the Urimat team at the Geneva Airport (GVA) in Meyrin, Switzerland.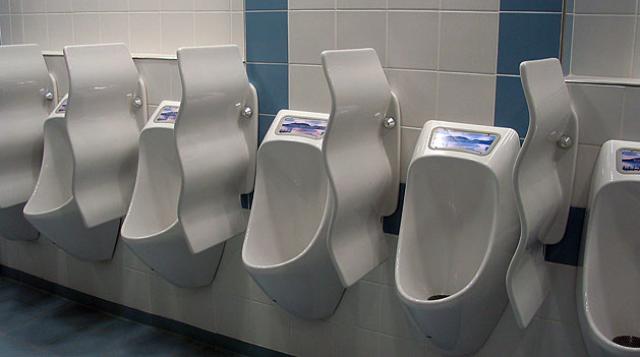 The Urimat team titled this photo "Expo Paris". It might have been taken at the Paris Expo in Paris, France.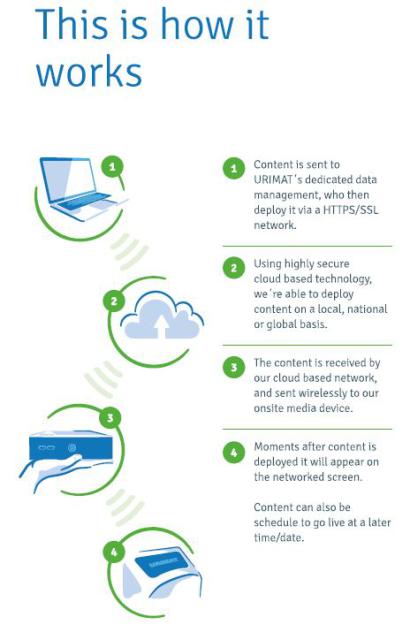 This slide explains how the Urimat urinal works.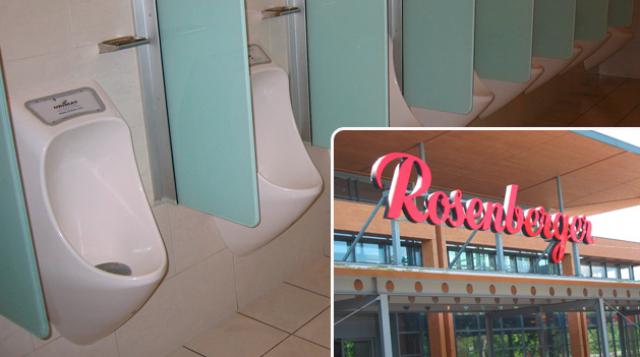 This is a Rosenberger, a business in Fridolfing, Germany.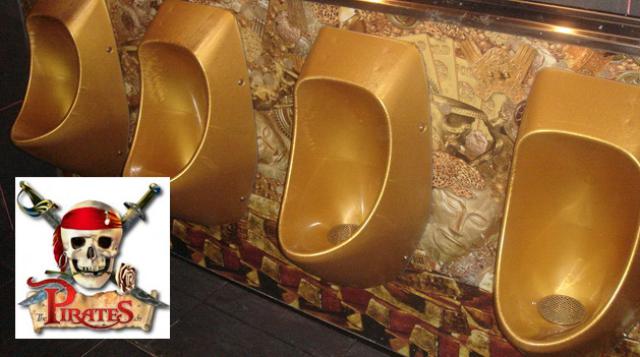 Urimat urinals also come in gold. These are located at the Pirates Club in Zurich, Switzerland.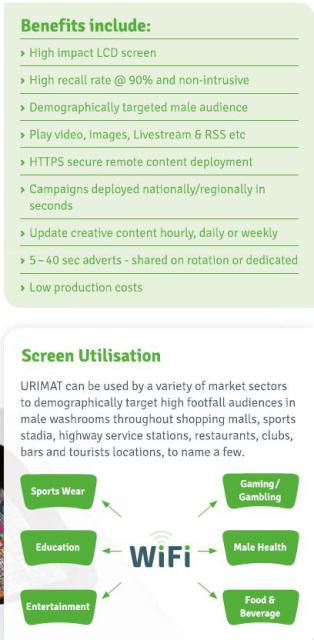 What are the benefits of Urimat urinals? See above.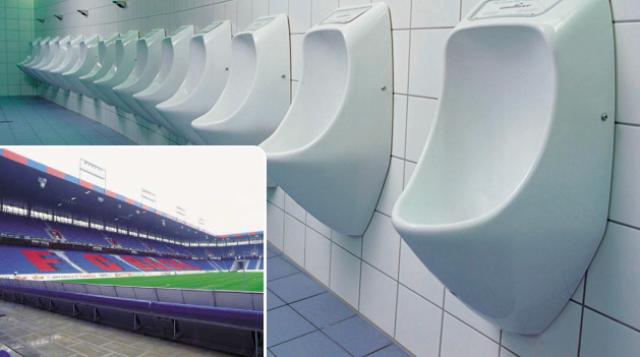 This is St. Jakob Park, a stadium in Basel, Switzerland.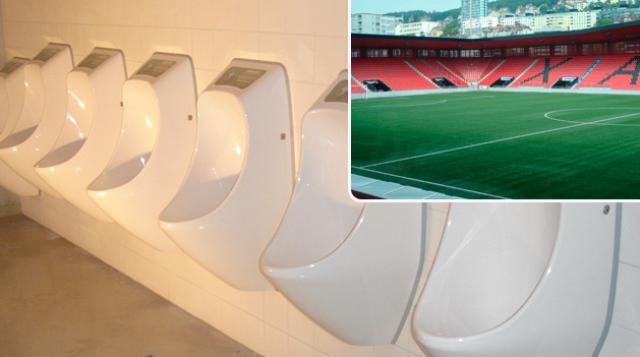 "Stade de la Maladiere is a multi-purpose stadium in Neuchatel, Switzerland."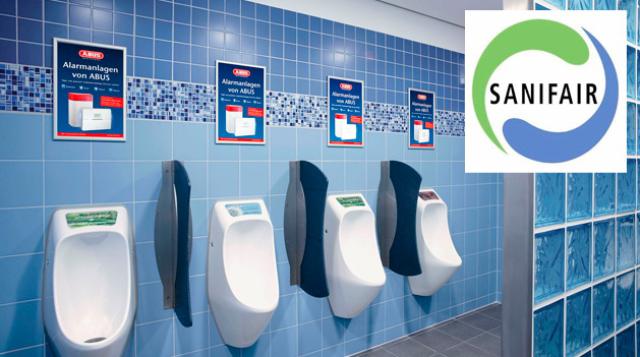 Autobahn Tank & Rast, a German highway service center.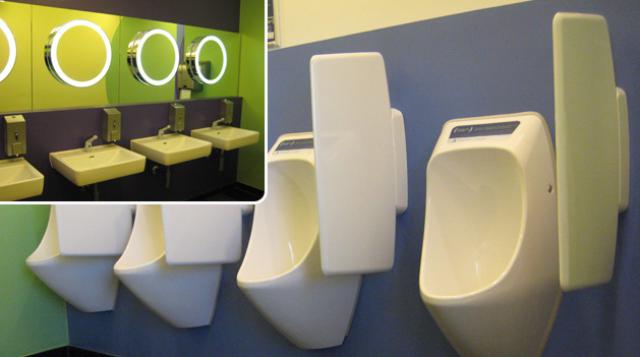 Autobahnraststatte Pratteln is another service center. This one is operated by Autogrill and is located in Pratteln, Switzerland.

This photo is called Ceramic Compact, Vienna, Austria. It is unclear where it was taken.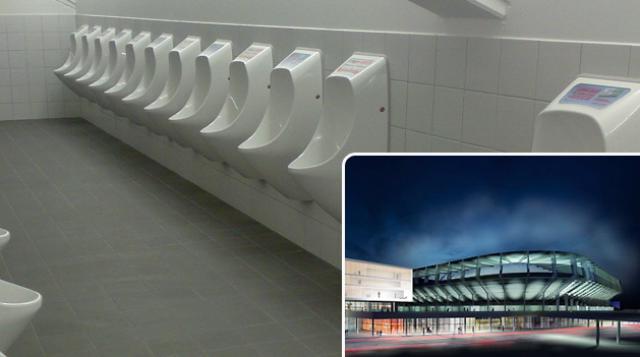 AFG Arena, a stadium in St. Gallen, Switzerland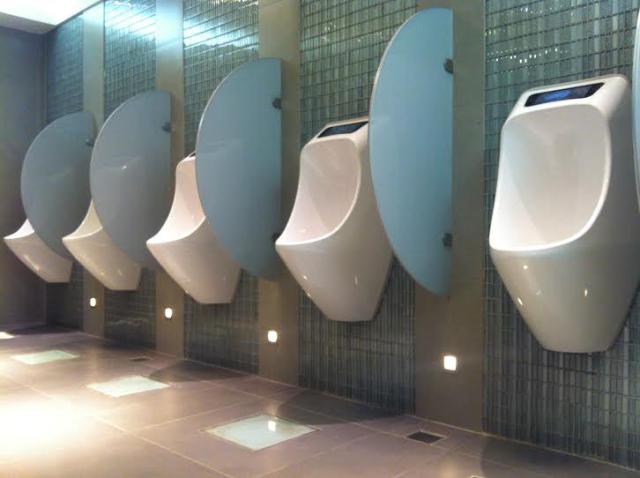 Unisan, a janitorial equipment supplier in Los Angeles, CA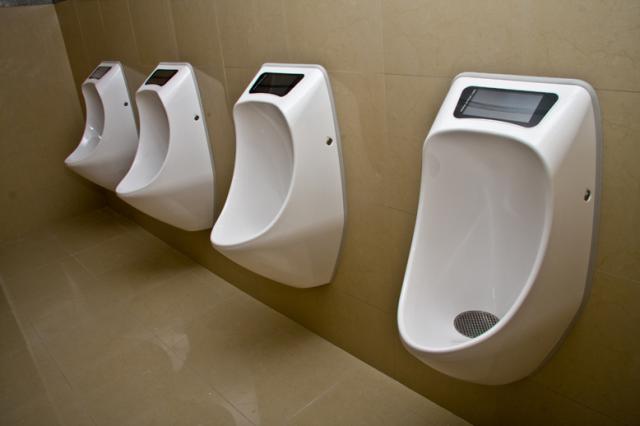 This is the Coca Cola bottling plant, also in Los Angeles.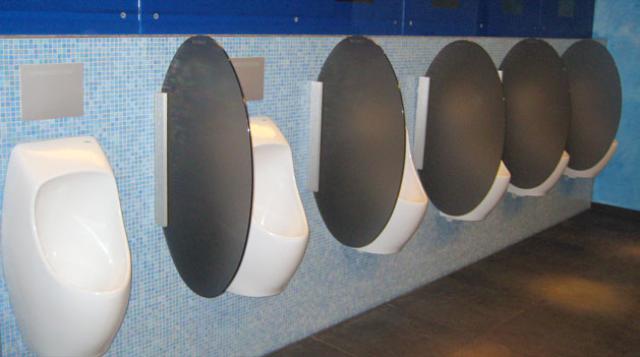 It is not clear where this photo was taken, but it appears to be a movie theater.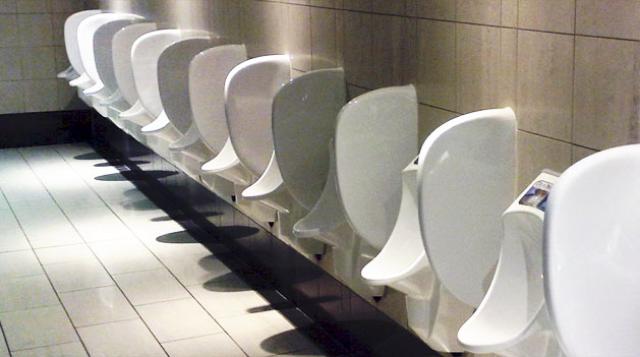 The Dundrum Town Center Cinema in Dundrum, Ireland.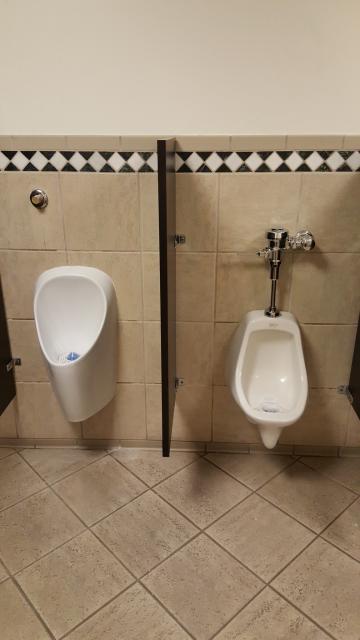 An old versus new shot from The Gardens on El Paseo, a shopping center in Palm Desert, CA.