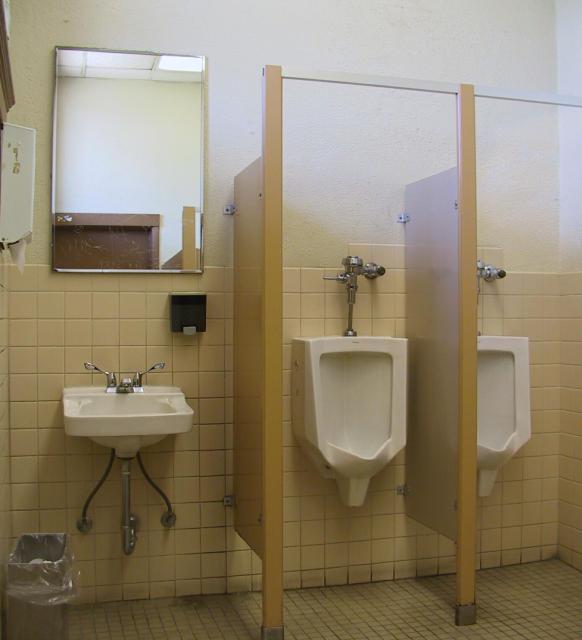 "Vancouver, Washington is the third busiest Amtrak station in Washington, USA. The station had 73,981 boardings during Amtrak's 2006 fiscal year, a decrease of 189 boardings from FY2005. It is a unique, two-sided station situated in a "wye", where passengers board the Empire Builder on the southeast side of the station while the Coast Starlight and Cascades are boarded on the northwest side of the station."
This picture was sent in by Mr. K in 2008. He writes: "Photo taken at the Vancouver Washington Amtrak Station before the start of a remodel. I had to make sure that I got this photo before the renovation started. I will return after all the remodeling is complete to compare and contrast the 'upgrades'"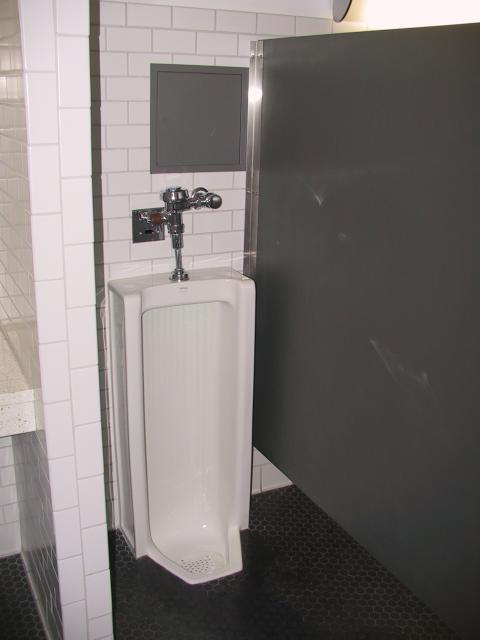 Mr. K returns in late 2010 to offer this latest update. He writes: "Here is a photo of the newly renovated restroom and urinal. Amtrak decided to swap the locations of the mens/womens restrooms. Instead of two urinals, we have only one now."