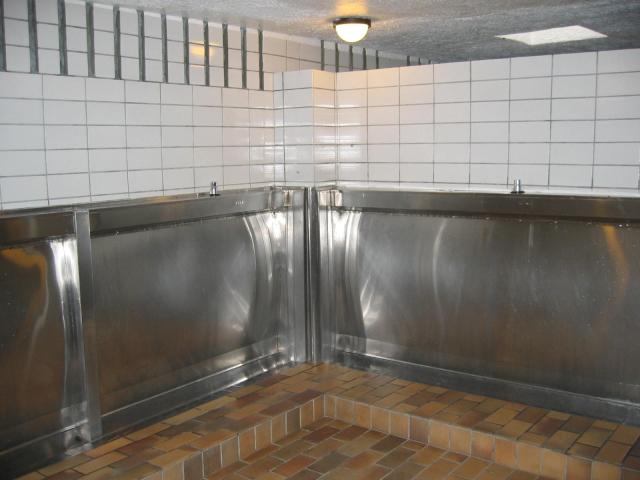 "This narrow finger of land with its many beautiful valleys, bays and beaches is bound by the cold waters of the Atlantic ocean in the west and the warm waters of False Bay in the east. It has within its boundaries two world-renowned landmarks - the majestic Table Mountain and the legendary Cape of Good Hope - both important beacons for the early explorers and from which many myths and legends have sprung. Recognized globally for its extraordinarily rich, diverse and unique flora and fauna, this singular land formation - with its rugged cliffs, steep slopes and sandy flats - is a truly remarkable natural, scenic, historical, cultural and recreational asset locally, nationally and internationally. Nowhere else in the world does an area of such spectacular beauty and such rich biodiversity exist almost entirely within a metropolitan area - the thriving and cosmopolitan City of Cape Town."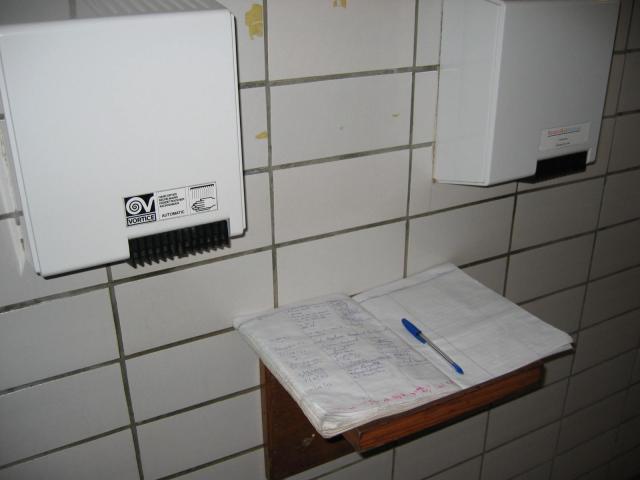 Submitted by TG. He writes: "This is the only restroom I have ever been [to] in the World [where I have seen] a guestbook".
"Geologically, three major rock types exist - the ancient Malmesbury shale, the Cape granite and the very hard Table Mountain quartzitic sandstone. The erosion of these rocks has resulted in the relatively sandy, shallow and nutrient-poor soils found in the park. Because of this, the plant species which have evolved here, such as fynbos, have had to adapt these harsh conditions resulting in the many endemic (i.e. found nowhere else) species found in the park. South Africa is the only country in the world to have within its borders an entire floral kingdom (only six such kingdoms exist). The Cape Floral Kingdom - of which the CPNP forms an extremely significant part - is recognized as the world.s most prominent "hot-spot" of plant diversity. The Peninsula has more than 2,285 species of plants - more than the entire British Isles (1,492 species) and New Zealand (1,996 species). Of these, 90 are considered endemic."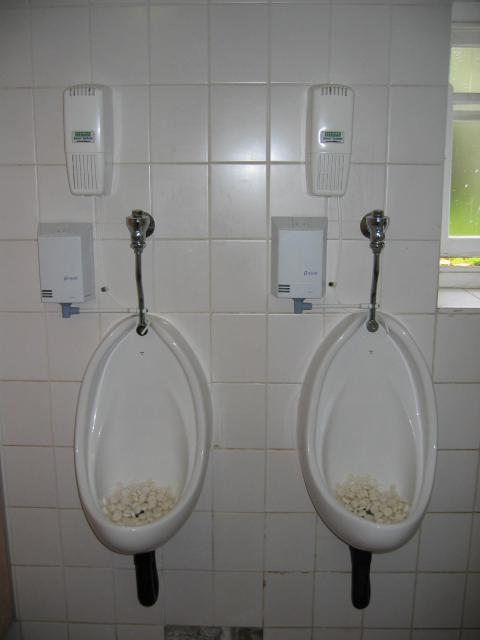 This last picture was taken at the very top of Cape Point "inside the lighthouse at the tip of South Africa".