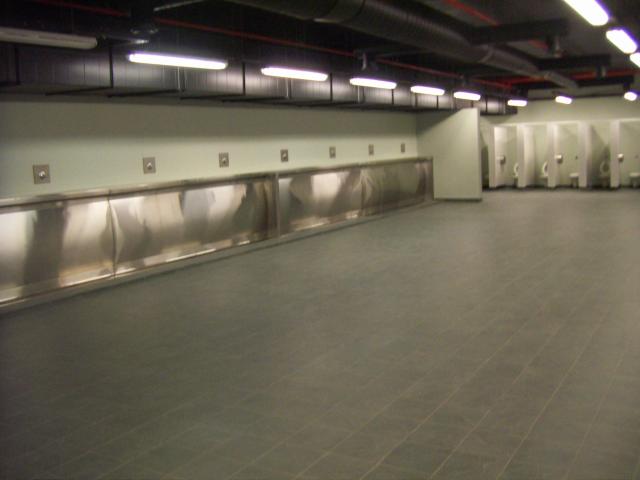 "The stadium is located in Green Point, between Signal Hill and the Atlantic Ocean, close to the Cape Town city centre and to the Victoria & Alfred Waterfront, a popular tourist and shopping venue. The stadium has a capacity of 69,070. The stadium is connected to the waterfront by a new road connection, Granger Bay Boulevard, and is surrounded by a 60 hectare urban park."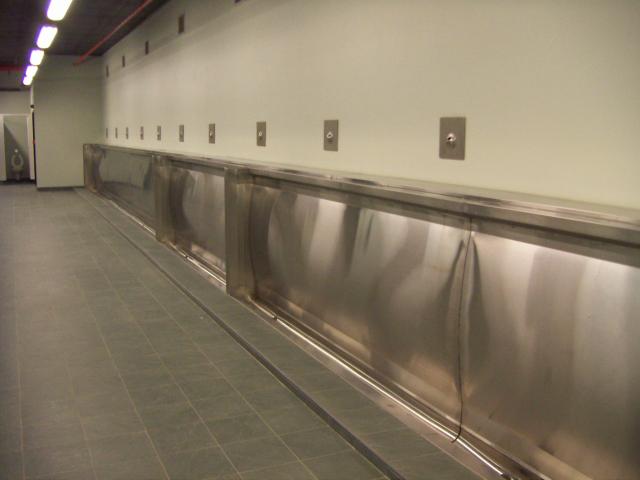 These pictures were sent in by S... He writes: "This stadium will soon be one of the venues for the 2010 Fifa World Cup. The three pics showing the stainless steel wall fixtures are of one of the several cavernous facilities located on the lower level of the stadium for the use of the 80,000 spectators."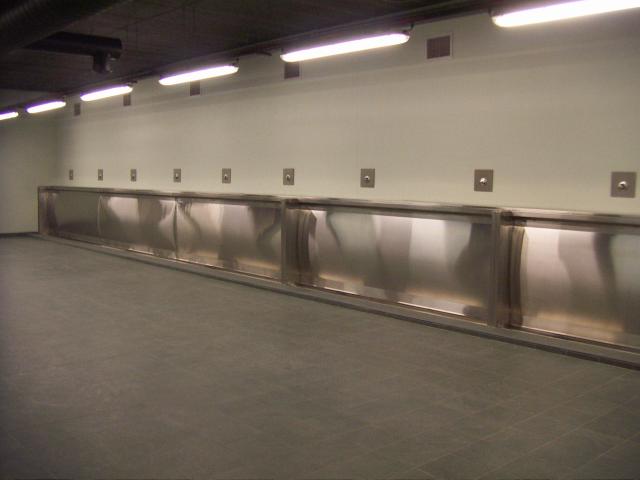 "The three porcelain fixtures are in one of the players' locker rooms and will soon be used by the likes of Cristiano Ronaldo and Wayne Rooney!"