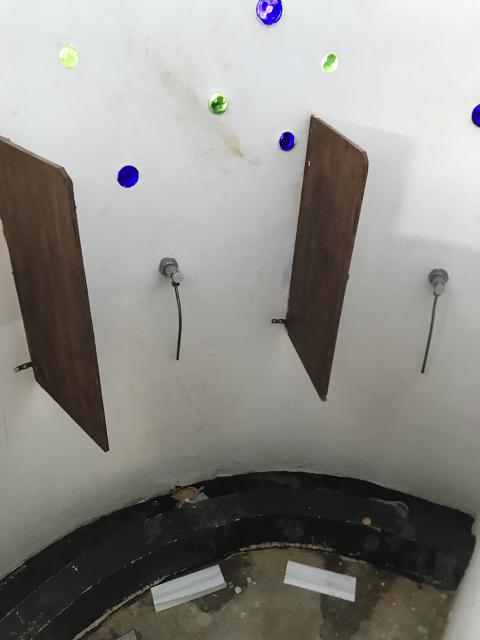 The park explains: "This is an area adjoining the Christoffelpark covering more than 10 kilometers of the rocky wave-exposed north coast of the island and with some 10 pocket beaches where 3 species of sea turtles are known to lay eggs. The most well-known and favorite inlet for visitors is Boka Tabla.
"If you enjoy getting off the beaten track and into rugged countryside, you will love National Park Shete Boka. The park begins at stunning Boka Tabla, where huge waves thunder into an underground cavern. Steps cut into the rocks lead you directly into the mouth of the cavern; you can sit on the very edge and watch the surf roll in. After you peek inside the cavern you can walk along the limestone bluffs above for a spectacular view of Curacao's rugged north coast.
"A dirt road, accessible by jeep, leads from Boka Tabla across the desolate north coast to six smaller inlets: Boka Wandomi, Boka Kortalein, Boka Plate, Boka Mansalina, Boka Djegu and Dos Boka. These inlets are protected turtle breeding areas and lie inside the park."